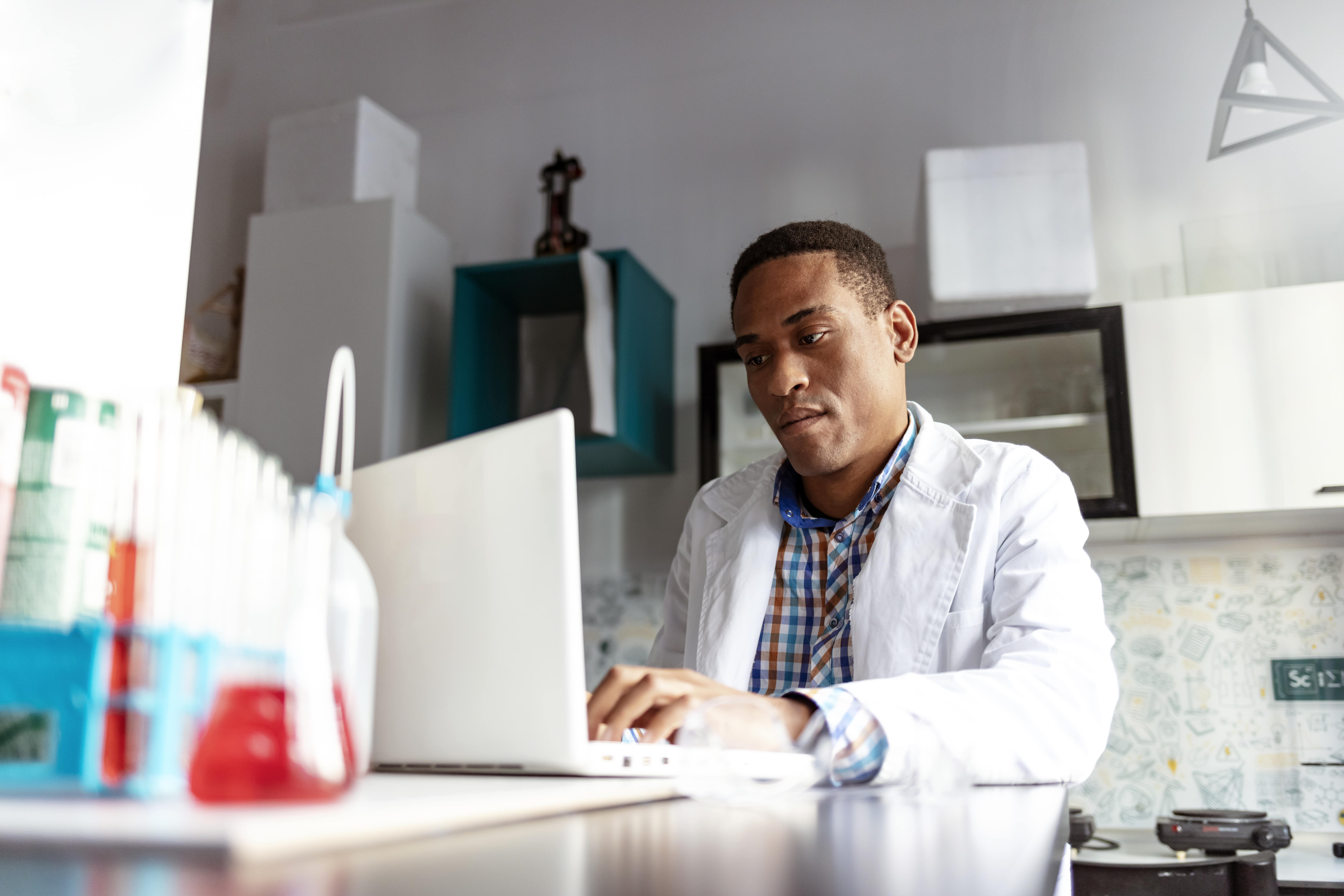 Top Blogs for Medical Laboratory Professionals
Lab Geeks Speak: Blogs for Laboratory Scientists and Techs
Peer-reviewed research articles may be required at times, but there are also blogs for laboratory scientists and lab techs that can help you keep up with your profession in more manageable "bites." So if are you looking for some new sources of relevant content specifically for clinical lab geeks, you've come to the right place.
Check out these popular blogs for medical laboratory professionals, written by esteemed researchers and fellow practitioners.
Find travel medical laboratory jobs with Club Staffing.
Lablogatory
Lablogatory bills itself as a blog for medical laboratory professionals. And that's exactly what it is. You can search for posts on topics that interest you, including posts on cytology, phlebotomy, pathology, coagulation, and even management/administration. The self-proclaimed "mad scientist writers"—who are legitimate experts--often explore case studies that will intrigue you.
American Medical Technologists
The American Medical Technologists (AMT) blog is a great resource for information that's relevant to laboratory professionals at all stages in their careers. For example, if you're just starting out, you may be interested in reading posts that give overviews of what to expect from choosing careers as a medical laboratory technician (MLT) or a medical technologist (MT). Someone with more experience can learn more about certification as a laboratory professional, among many other topics.
Clinical Lab Manager's Thought Leadership Blog
Maybe you're dreaming of not just working in a lab one day, but running your own, or somehow working in administration. If you have leadership goals in mind, be sure to check out Clinical Lab Manager's Thought Leadership Blog. As you might expect, these blogs delve into meaty topics, such as how to work toward sustainability goals while staying within a limited budget, what's behind the explosive growth in the clinical diagnostics market, and an argument for labs offering direct-to-customer testing services. Breaking clinical news and in-depth research articles can also be found on the Clinical Lab Manager site.
American Society for Clinical Laboratory Science
Want to learn how to be a "labvocate" who advocates for clinical laboratories and the professionals who staff them? That's just one topic recently explored in a post on the American Society for Clinical Laboratory Science's blog. This blog delves into many professional issues that laboratory scientists may be grappling with—adding some occasional fun posts, too. Association news and events are also featured on the ASCLS website.
Microbiologics
The Microbiologics blog may not have a snappy name, but you can't beat the content on this blog, brought to you by a leading provider of ready-to-use microorganisms for quality control testing. From a recent post titled "Microbe March Madness is back!" that features eight strains of bacteria vying to win the championship to more serious posts on topics such as how clinical labs have had to adjust to COVID-19 challenges, this blog will keep laboratory professionals coming back for more.
Microbiology Society
More of a news site than a blog per se, the Microbiology Society's Society News is a frequently updated site that will keep you current on all topics related to microbiology, including the latest research, international conferences, and award winners.
MDI Biological Laboratory
Check out MDI Biological Laboratory's blog for inspiration and information about research and related topics, including bioinformatics and regenerative biology. For example, the blog features an ongoing series highlighting collaborations between MDI Biological Laboratory faculty members and scientists from other institutions to advance scientific progress.
Kai Medical Laboratory
The Kai Medical Laboratory blog features articles on topics that may help you and your fellow lab professionals do your jobs better on a daily basis. Recent blog posts have covered issues that range from opportunities for improvements to lab reporting and performance to creating better efficiency within the lab, to cleaning strategies for lab facilities and diagnostic equipment--and everything in between.
Allied Corner Blog for Travelers
Not to be overlooked, the Club Staffing Allied Corner blog is written for laboratory scientists, lab techs and other allied healthcare professionals who want to know more about travel healthcare and keep up with the latest in their field. From topics like working with a recruiter, choosing your housing and understanding the credentialing process for assignments to technology updates, job market data and insider stories from traveling laboratory professionals, you'll find plenty to keep you reading.
CLUB STAFFING has hundreds of jobs for travel medical lab professionals across the U.S.
APPLY TODAY to discover the exciting world of allied health travel.