AMN Passport
Your Career At Your Fingertips
Career Planning From Palm of Your Hand
Store all of your credentials, easily book and manage your assignments, get payroll information, and even stay in contact with a recruiter - all with the tap of a finger!
Download on the

App Store
Get it on

Google Play
One App. All Your Information.
Discover AMN Passport - A Centralized Mobile Experience for AMN Travel Nurses and Allied Professionals.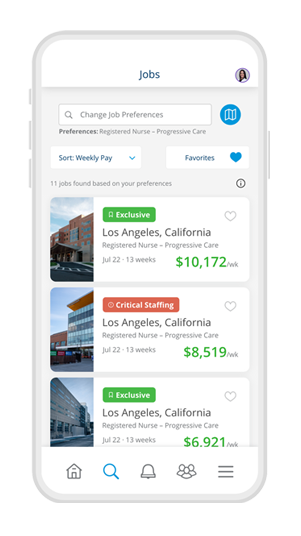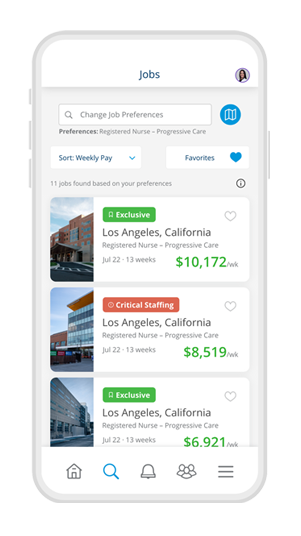 Personalized Job Alerts
Customize your job preferences and notify your recruiter when you're interested.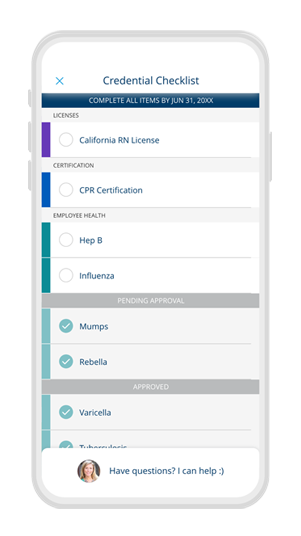 Credential Checklist
Submit your credentials directly through the app and closely follow the approval process.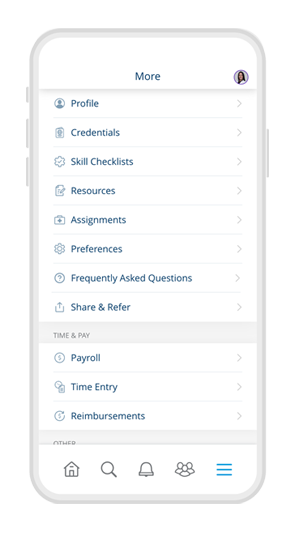 Accessible Resources
Easily access important mobile forms, documents and links.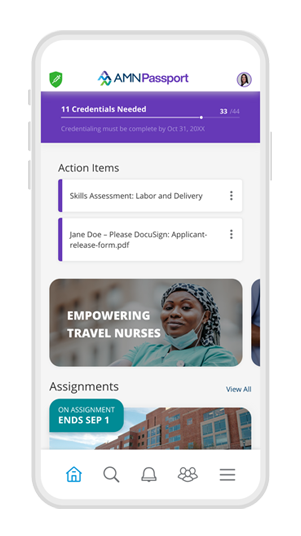 Credential Wallet
Access all your categorized credentials in one location with reminders for expiring items.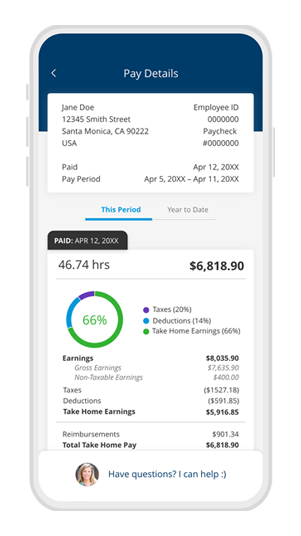 Time & Pay
Gain peace of mind by reviewing your time and pay details as soon as they post.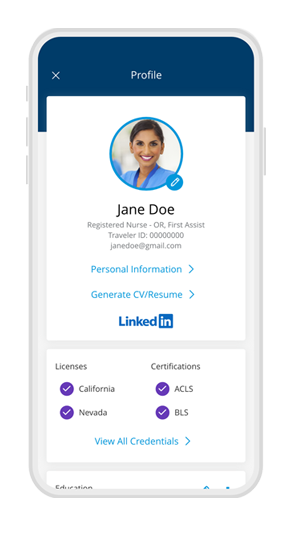 Manage Your Profile
Review and manage your profile, credentials and account preferences.
Frequently Asked Questions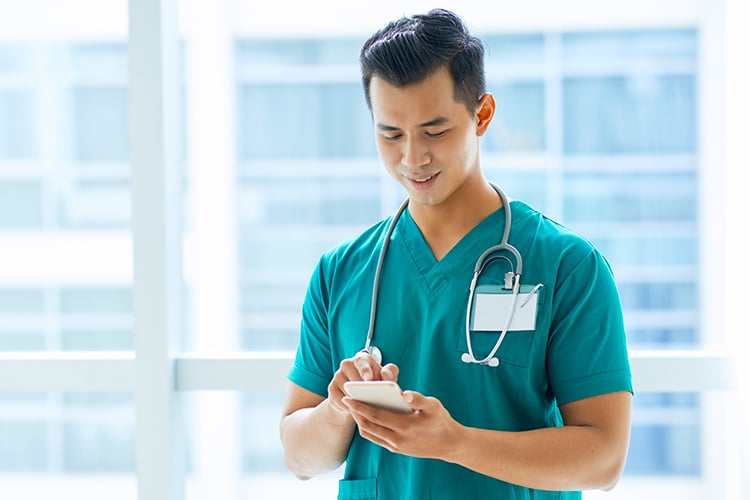 How do I create a new account?

If you are a clinician that is new to AMN, you will need to create a new account. To create an account, download the app then fill out the requested information and submit. A code will be sent to your email for verification. Enter the code into the mobile app and follow the instructions to create a new password. You will be prompted to use the email address you provided and the password you created to log into the app.
My password isn't working.

If you've previously used the mobile app and can't recall your mobile app password, use the "Forgot Password" link to reset your mobile app password.
I didn't get a verification code.

When resetting your password, you will receive a verification code. If you didn't receive it, the email may be in your junk mail or your account may be associated to a different email address. If this is the case, try again using your other email address or contact your Customer Success Manager at (877) 777-8086 (5 AM – 5 PM, PST).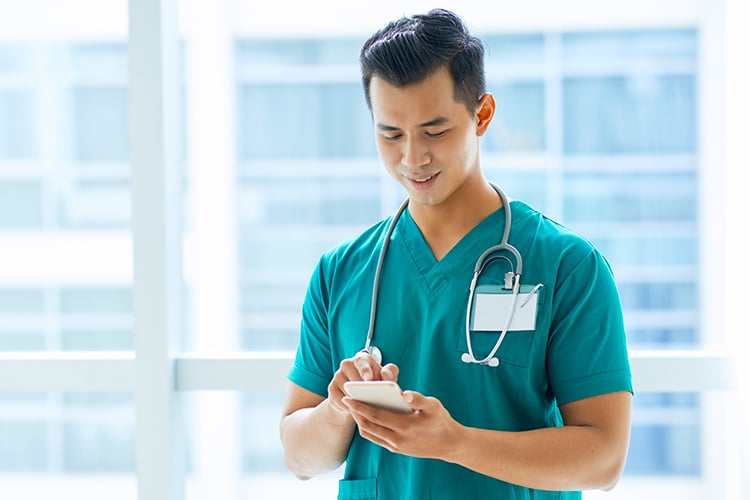 Great app! Easy to navigate!





Easy to use with all information you need in one place!!





Love having everything at a finger tip!





Excellent app. Great for new employees. Seamless. Easy. Looking forward to using this app.




Rates at my fingertips!





This app makes it so easy for me to apply to jobs near me and to get updates on my progress! Thanks!