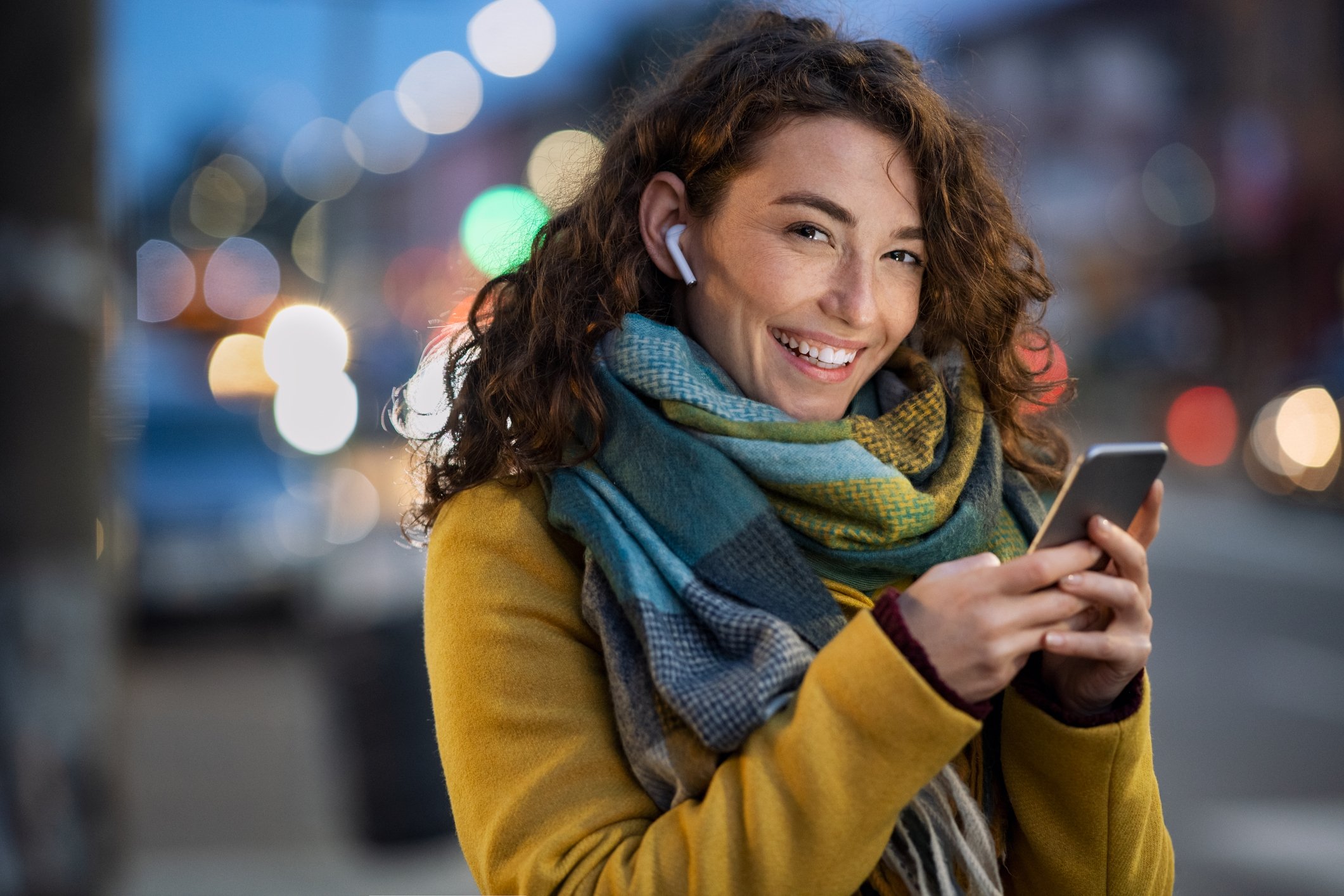 The Top 5 GPS Apps for Allied Travelers
One thing you'll probably always bring with you, wherever you travel, is your smartphone. From GPS navigation to social networking, smartphones add value to our lives to a degree that's hard to exaggerate. Doubly so for the itinerant health professional, for whom every new assignment could mean a new city to explore, new friends to meet, and new skills to learn.
The right combination of location-based apps can make a huge difference in your travel experience. Put your phone to work so you can focus on providing excellent health care—not merely finding your bearings!
5 Can't Miss Allied Travel Apps
It's easy to get lost in the sea of available GPS applications, but these 5 apps will help you find the resources you want without the hassles you don't.
Free: Apple Store or Google Play; Apple CarPlay or Android Auto
Started in 2009; over 140 million users today
Available wherever there are roads
Sometimes the only way to navigate a new city is to stay glued to your phone's GPS. But native systems like Apple Maps or Google Maps could lead you into a traffic jam or speed trap.
The next time you get in your car, check out a free GPS app called Waze. In one simple interface, Waze displays not just the fastest route to take but also the traffic, road conditions, and safety hazards to avoid—all reported in real time by the drivers ahead of you.
For instance, as you approach a major accident or bottleneck, Waze will alert you and help you reroute while you can. You might even be notified of a flooded road, construction site, or staked-out state trooper. With over 140 million users, Waze's wide community of vigilant drivers can help save you time and spare you stress.
Basic version free on Apple Store and Google Play
Started in 2002; over 50 million users
Available worldwide
Once you know how to get around, it's easier to socialize. And a networking app like MeetUp makes finding like-minded locals a breeze.
For 20 years and counting, MeetUp has helped millions of users all over the world make new friends and discover new hobbies. Based on your location, this free app will connect you to various networks you could join in your new community, be it a hiking group, bowling league, or book club.
MeetUp groups often host events, so if you don't know where to start, search for gatherings nearby that pique your interest. By befriending your neighbors on MeetUp, you'll learn both the lay of this new land and its potentially companionable inhabitants.
Free on Apple Store and Google Play
Started in 2019
Available in all 50 U.S. states
If you're a traveling clinician in 2022, chances are you lead an exceptionally busy life. When you're not saving lives in one city, you're packing up your own life to save more lives in a different city. So where do you find the time in your ever-demanding schedule to search for, much less find, your next travel assignment that meets all your needs?
Enter AMN Passport; the ultra-efficient job search app that does the leg work for you. Through its geo-targeting wizardry, AMN Passport matches new jobs to your pre-selected employment, pay, location and lifestyle criteria.
Want to get first dibs on travel jobs before they get posted online? Become a registered AMN Passport member and opt-in to notifications for access to 'quick apply' for jobs before non-registered users ever see them! Plus, you can manage all your credentials in one convenient, safe, sharable location, and even talk to your recruiter directly in the app. AMN Passport app gives you time back in your day so you can enjoy life while planning your next career move right from the palm of your hand.
Download AMN Passport on the

App Store
Get AMN Passport on

Google Play
Free on Apple Store and Google Play; paid version available
Started in 2009; over 80 million users
Available worldwide; curated guides for 60 major US cities
Swedish for "strive," Strava is a GPS app designed to support, challenge, and analyze your exercise routines. Comprising thousands of "clubs," Strava is an international network of athletes—professional, amateur, and those of us just looking for a good running route nearby.
Through Strava, you'll have access not just to other athletes but also the resources they create, such as nearby hiking trails, safe cycling routes, and tested running paths. You'll get more stats than you ever knew you needed, both for your route (distance and elevation, for example) and your performance afterward (such as heart rate and calories burned).
If you're particularly serious about training, or just competitive by nature, you might consider a subscription. In the paid version of Strava, users can compete against other players, create routes, and analyze the finer details of their workouts. But for the average Joe, the free version has plenty to offer and makes for a great workout buddy wherever you go.
Free on Apple Store and Google Play; $3.99 to download a city guide
Started in 2008
Available internationally and in 8 major US cities: Boston, New York City, Philadelphia, Chicago, Los Angeles, San Francisco, Seattle, and Washington, DC
For most travelers, 13 weeks in a new city is all you'll get before your next contract begins. You can't see everything a travel guidebook recommends, and besides, you may be uninterested in the tourist attractions it promotes. With a travel app like Spotted by Locals, you can get to know a place from the perspective of people who live there—and not the tourism agency.
Using GPS, Spotted By Locals will help you bypass tourist traps and discover your new city's hidden gems—the kind of restaurants, bars, shops, and cultural institutions that locals enjoy. For offline use, you can download a city guide (for $3.99) and access the app's resources regardless of cell service.
Importantly, every Spotted By Locals guide is updated regularly to reflect newly discovered digs as well as recently closed establishments. You can't get this kind of currency and authenticity from a pamphlet!
A true MVP of technology, smartphones give us access to not only the contacts in our address books but to a whole world of resources. The potential benefit of using clever apps like those above is too good to underutilize. Give these apps a try, and you may find that they make a life of traveling much more efficient, convenient, and connected.
Tim Fraticelli is a Physical Therapist, Certified Financial Planner™, and founder of PTProgress.com. He loves to teach PTs and OTs ways to save time and money in and out of the clinic, especially when it comes to physical and occupational therapy documentation. Follow him on YouTube for weekly videos on ways to improve your physical and financial health.