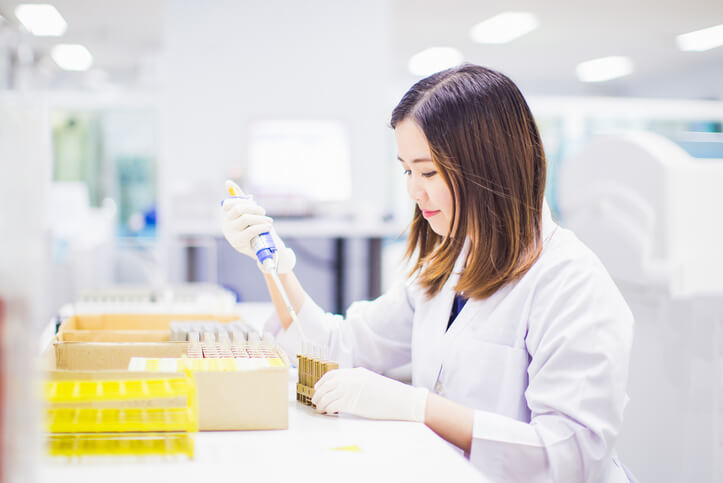 Medical Technologist Jobs in California: Salary and Outlook
Each year, thousands of people flock to California to make a name for themselves and find their fortune, whether by filling a high-paying executive position in Silicon Valley or auditioning for a leading role in the latest blockbuster.
The California Dream is well known to entrepreneurs and artists, but the state can also be considered the land of opportunity for medical professionals. Medical technologist jobs are available across The Golden State, and professionals who choose to fill these roles can find a bright professional future ahead of them.
Find your next California medical technologist job by applying for an open travel position with Club Staffing.
What are California medical technologists paid?
What is the Salary for a Travel Med Tech Job in California?
The salary for a medical technologist traveling to California varies, depending on the specialty, but often presents a profitable opportunity. A medical technologist who can fill a clinical laboratory scientist position can expect to earn as much as $50 to $62.50 per hour. Certified radiology technologists start around $38.75 but can earn as much as $50 hourly.

Weekly pay for a 40-hour work week is generally at least $1,500 across all specialties but can sometimes be as high as $3,000. For medical technologists of any type, California wages are more than reasonable for travelers who wish to make a name for themselves in The Golden State.
What is the job outlook for medical technologists in California?
According to the Bureau of Labor Statistics, California is listed as the state with the highest employment level for health technologists. That's an excellent sign for professionals who wish to relocate to the area and is likely the result of increased demand due to the rising population and aging Baby Boomer generation.
The projected rate of employment growth for medical technologists overall is 12 percent by 2026, much higher than the 5 percent national average for all occupations. This means there is a strong chance that even more medical technologist jobs will be added in the future, providing job security for the travelers and residents who enjoy the California sun.
What other benefits come with medical technologist jobs in California?
Along with salary and job outlook, California offers a number of other professional and personal benefits to medical technologists.
Strong labor laws
California is known for its comprehensive labor laws, which were created to protect employees within the state. Medical technologists can expect to benefit from legislation that covers breaks, overtime pay, harassment complaints, workers' compensation and leave. Not only are employers required to follow these regulations, but the burden is also on the employer to make an effort to ensure their employees understand their employment rights.
Outdoor recreational variety
California is a popular destination for vacationers for good reason. The miles of coastline along stunning blue Pacific waters is the perfect environment for visitors who wish to lay out on the beach. In the winter months, the state offers several ski resorts, and California is home to popular national parks such as Yosemite, Joshua Tree national park, and Death Valley.
Gain new perspective in the Sequoia and Kings Canyon parks, where you can walk among the largest trees on the planet, or visit the Redwood parks to stand next to Hyperion, the tallest tree in the world. Hiking and biking trails, walking paths, boardwalks and many other outdoor experiences can be found in every corner of the state.
Entertainment options for everyone
For those who prefer to spend their off-hours indoors, California has plenty of action to keep your calendar full. World-class dining opportunities are certain to suit any palate, and visitors who want a little retail therapy can find opportunities that fit every budget, from local flea markets to the luxurious shops on Rodeo Drive.
Casino-lovers who are looking for somewhere to place a few bets will appreciate the state's place as the largest Indian gaming area in the country. There are also plenty of experiences for anyone who likes to sweat their stress away, with the newest fitness trends available across the state.
If you're thinking about a change of scenery and you haven't experienced the adventure of the west coast, California is ready to welcome you into the land of sun and sand. Medical technologists can expect excellent salary potential, rapid job growth and labor regulations designed to maximize employee satisfaction.
When it's time to unwind, no matter what your preferred activity, California has exactly what you need to decompress and lift your spirits.