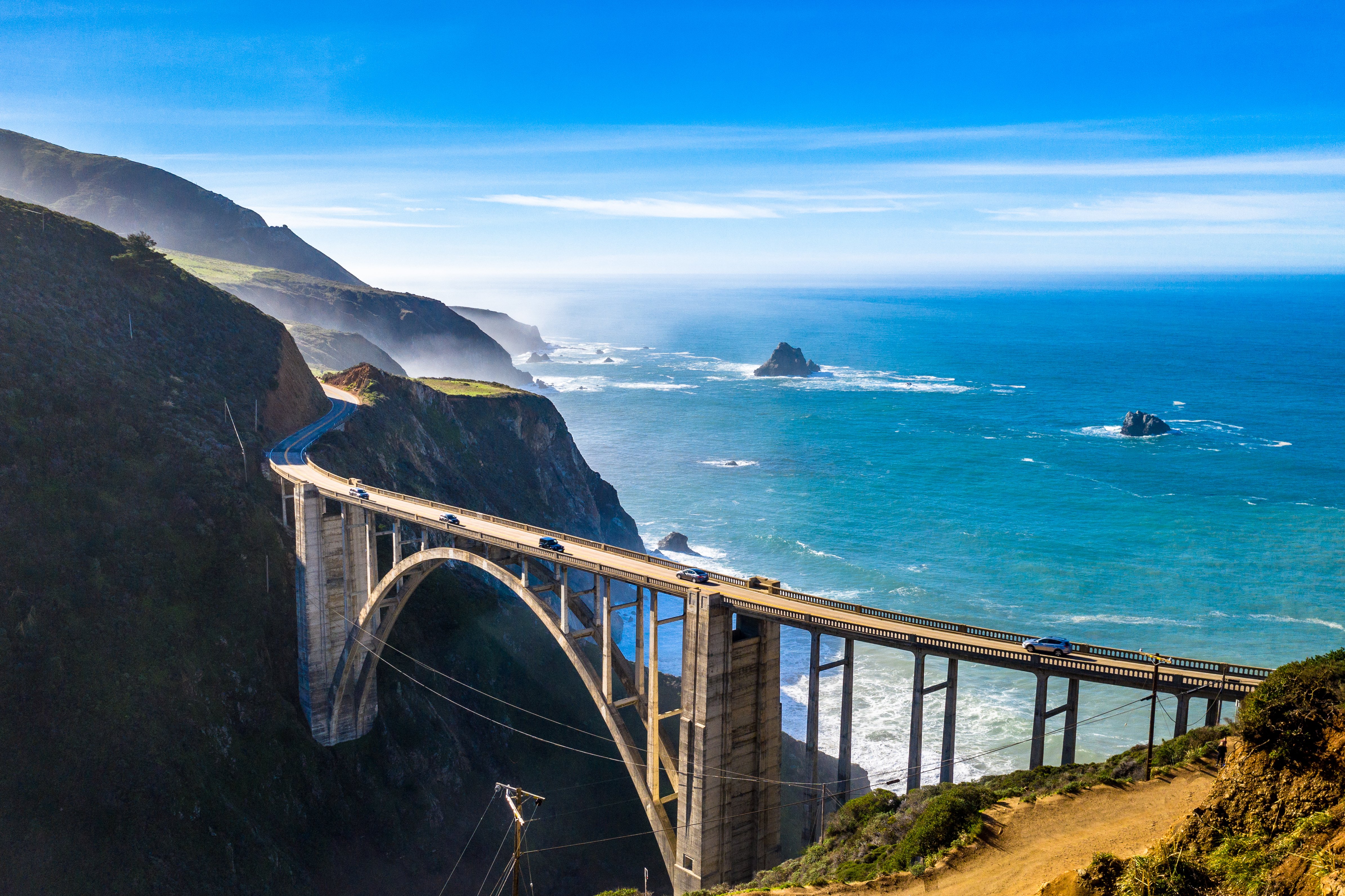 5 Top Spots for Travel Radiology Jobs in California
California is calling! The Golden State is booming with opportunities for travel radiologic technologist jobs, including computed tomography (CT) tech jobs, radiation therapist positions, MRI techs and others. From Northern California all the way down to sunny San Diego in the south, radiology professionals can find a variety of opportunities and settings for travel assignments.
If you're an experienced radiology tech or therapist, now is the time to take your career on the road and explore travel radiology jobs in California. Ready for adventure? Want to advance your career? Club Staffing recruiters report that the following locations have plenty to offer travelers in regards to professional and personal opportunities.
Find travel radiology jobs in California with Club Staffing.
Here are the Top 5 Destinations for Radiology Techs in California
Santa Rosa
Nestled in the heart of Sonoma County, Santa Rosa is known for its wineries, but it has so much more to offer than a good chardonnay. Just 55 miles north of San Francisco, this charming city is home to local museums, restaurants, and historic districts that are perfect for exploring on foot or bike.
Outdoor enthusiasts will enjoy hikes at Tirone-Annadel State Park which offers over 5,000 miles of trails for hiking, mountain biking and trail riding. Also on the can't-miss list is Armstrong Redwoods State Reserve where you can find more than 800 acres of old-growth coast redwoods, some estimated to be over 1,400 years old and measuring more than 300 feet tall!
Napa is also just a quick jaunt away and offers glorious views of the Napa River, trendy wine tasting rooms, excellent shopping and top-rated restaurants. With a rad tech travel job in Santa Rosa, you'll find no shortage of things to do on your days off.
San Diego
Home to some of the nation's most prestigious medical facilities, gorgeous scenery, enviable weather, and a never-ending list of things to see and do, San Diego is a perennial favorite destination for travel radiology jobs in California. Whether you work near downtown or in one of several distinct communities, you're always close to the fun. You may already know about the San Diego Zoo, SeaWorld, the Gaslamp Quarter, Balboa Park, and the beaches, but there is so much more to discover.
The northernmost part of San Diego County includes Oceanside -- a scenic beach town that has recently been revitalized with new hotels, restaurants, boutiques and galleries. Keep heading south and you'll hit La Jolla, one of the most gorgeous gems the city has to offer (in fact, La Jolla translates to "The Jewel"). Here, you'll find miles of gorgeous coastlines with tide pools, seals, and other aquatic life. Close to the U.S. / Mexico border lie the cities of Chula Vista and National City. Have your passport ready because it's easy to take a day trip or long weekend down to Rosarito in Baja California, Mexico, for a memorable getaway.
Eureka
If you haven't visited the largest coastal city between San Francisco and Portland, Oregon, now is the time to consider a radiation tech travel job in Eureka. From its stunning landscapes and delicious seafood to old Victorian architecture, art galleries, and underground arts scene, this beautiful city has much to offer. It is also home to the world's tallest trees and some of the most unique, rugged coastal landscapes in the United States.
A radiology traveler's days off can be spent on a guided boat cruise taking in the gorgeous sights and sounds of the Humboldt Bay area. And don't forget the Sequoia Park Zoo, nestled right next to a grove of giant virgin redwoods and home to the rare red pandas.
San Francisco
The Bay Area is bustling with opportunities for radiologic techs who are ready to travel! Whether you want to experience life in the heart of the city, or you're interested in an assignment in one of the neighboring towns, the San Francisco Bay Area has something for everyone.
Officially, the area consists of nine counties—Alameda, Contra Costa, Marin, Napa, San Francisco, San Mateo, Santa Clara, Solano, and Sonoma—along with 101 municipalities. A few things you don't want to miss: riding on a historic cable car, a day at Fisherman's Wharf, taking a tour of Alcatraz, dining at award-winning restaurants, spending a weekend away wine tasting, and taking in the sights of the iconic Golden Gate Bridge from the secluded beach below. Baseball fans can catch a game at famous Oracle Park, while fans of the arts can choose from world-renowned ballet and theater productions to numerous art galleries and museums.
Los Angeles
From Manhattan Beach to Burbank, Los Angeles and the surrounding area is a destination every travel healthcare professional should visit. It will literally take weeks to enjoy everything the country's second largest city has to offer, making it the perfect spot for a radiology tech or therapist assignment.
Since most travel radiology jobs last around 13 weeks, depending on the contract, you'll have plenty of time to get the "touristy stuff" out of the way, like paying homage to your favorite stars on the Hollywood Walk of Fame or shopping at exclusive stores on Rodeo Drive in Beverly Hills. Next stop? Visit the iconic Getty Museum, hike up to the Hollywood sign, or take a trip on over to Malibu where you'll find beautiful beaches, stunning homes and picturesque hiking trails. LA is also centrally located, making it easy to get down to Orange County or over the desert on your days off.
Is California calling your name? The team at Club Staffing can help launch your West Coast adventure. Hundreds of radiology travel jobs are waiting.
Complete our QUICK APPLICATION to connect with a recruiter today!