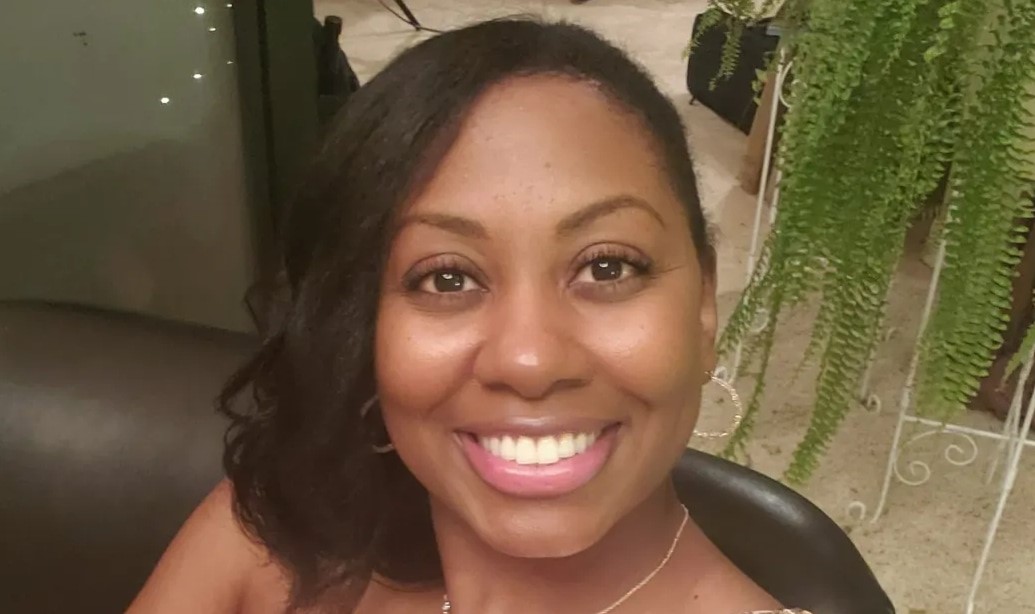 Travel Sonographer Earns Accolades Doing What She Loves
Meet Rosemary G., Club Staffing's Traveler of the Month
Here's a short checklist of qualities that make a terrific allied health traveler:
Open to trying new things
Eager to meet new people and learn from them
Excited about traveling and exploring new places
Dedicated to excellence and providing exceptional care
Rosemary G., RDMS, a travel sonographer who's been working with Club Staffing for almost seven years, checks every single item on that list—and more. That's how she won the staffing agency's Traveler of the Month award for June.
Elena S., who is Rosemary's recruiter at Club Staffing, has nothing but praise for her traveler. "She always has a positive attitude, and we get great feedback from facilities where she has worked."
In fact, some healthcare organizations have been so pleased with her professional skills and positive outlook that they've tried to coax Rosemary into staying on and taking a permanent sonography job. However, she isn't ready to give up her current lifestyle as an allied traveler.
"They make it hard to say no, but—the travel world! I love the travel world," says Rosemary, who calls Mize, Mississippi, her home when she's not on the road. "I love what I do. And I love traveling. I love traveling while I'm working and seeing the world and meeting new people. I'm just not ready to settle down yet."
Her Career Path to Travel Sonography
Several years ago, Rosemary earned a bachelor's degree in kinesiology and planned to teach. But then the local school district laid off a number of teachers, and that made her nervous about her future job prospects.
"I have a helping spirit. I love helping people and making a difference," she says. "I wanted to go where I could be needed and my job won't be in question every time I turn around."
Rosemary considered a variety of careers, including nursing, where she could put that helping spirit to work. She eventually arrived at ultrasound. She interviewed a teacher in an ultrasound education program, decided it sounded good, and never looked back.
She began her sonography career in a part-time role at the hospital where she trained. But it wasn't long before she got noticed—for all the right reasons. Another hospital offered to hire her full-time, and then her employer countered by creating a new full-time position so they could keep her.
Eventually, however, Rosemary decided to travel. She wanted to pay off some student loan debt, and she knew she could make a good living as a travel sonographer. Plus, she considers herself a naturally curious person who was drawn to the prospect of visiting new places.
"I thought if they are paying me to travel, why not?" she says. "And I have not looked back."
Lessons From The Road
Rosemary specializes in OB-GYN and maternal-fetal medicine ultrasound, but she also does general ultrasound from time to time so she can maintain her skillset. Travel assignments give her a variety of options so she can do that. One of the most notable benefits of working as an allied traveler is the opportunity to polish professional skills and learn a few new things along the way.
"In school, you learn how to do things by the book. But patients don't come in looking like a textbook," Rosemary explains. "So you can pick up things from the senior sonographer and get some tips and pointers. I feel like it's sharpened my skills and my knowledge, having this experience."
One learning experience that stands out was when she learned how to get three-dimensional images of a fetal heart while working on a travel assignment in California.
The Perks of Allied Travel
Another plus for travel assignments: you don't have to work the entire time. And like many healthcare travelers, Rosemary loves the chance to do some sightseeing and exploring when she's on assignment. A few of her favorite experiences include:
Museum-hopping and seeing the famous cherry blossoms in the springtime in Washington, DC
Visiting the Opryland Hotel and touring the local botanical gardens in Nashville
Relaxing by the ocean in Laguna Beach, California
Her current assignment has brought her to a Kaiser Permanente facility in Santa Rosa, which is located in California's Wine Country. So touring wineries and doing a little wine tasting to find the perfect red wine are next on her traveler bucket list.
Check Out Allied Travel For Yourself
If you're wondering what Rosemary's advice would be for those considering the travel lifestyle, it's an emphatic, "Absolutely do it!" She has told many potential travelers to give it a try, and she loves it when they reach back out and say, "You were so right!"
Want to know more? The allied health staffing experts at Club Staffing are here to help, and we have thousands of travel assignments available across the country.