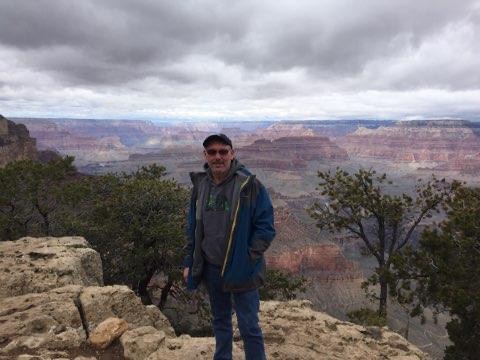 Travel EEG Tech Expands Skills at Top Institutions
17 years of allied travel foster learning and adventure
Recently named as Club Staffing's Allied Traveler of the Month, Michael W., R.EEG T., RPGST, RST, is an EEG technologist who has built a distinguished career by taking regular travel assignments with prestigious institutions like Johns Hopkins in Baltimore and Yale New Haven Hospital.
"Traveling gave me the chance to explore new places, work at major university hospitals, and grow and learn and have an upward path," Michael said, who was born and raised in a small mountain town in North Carolina.
From early career to travel EEG Tech
A 27-year healthcare veteran who has been traveling exclusively with Club Staffing since 2005, Michael was studying to become a registered nurse when he met a professor at his school's neurodiagnostics program.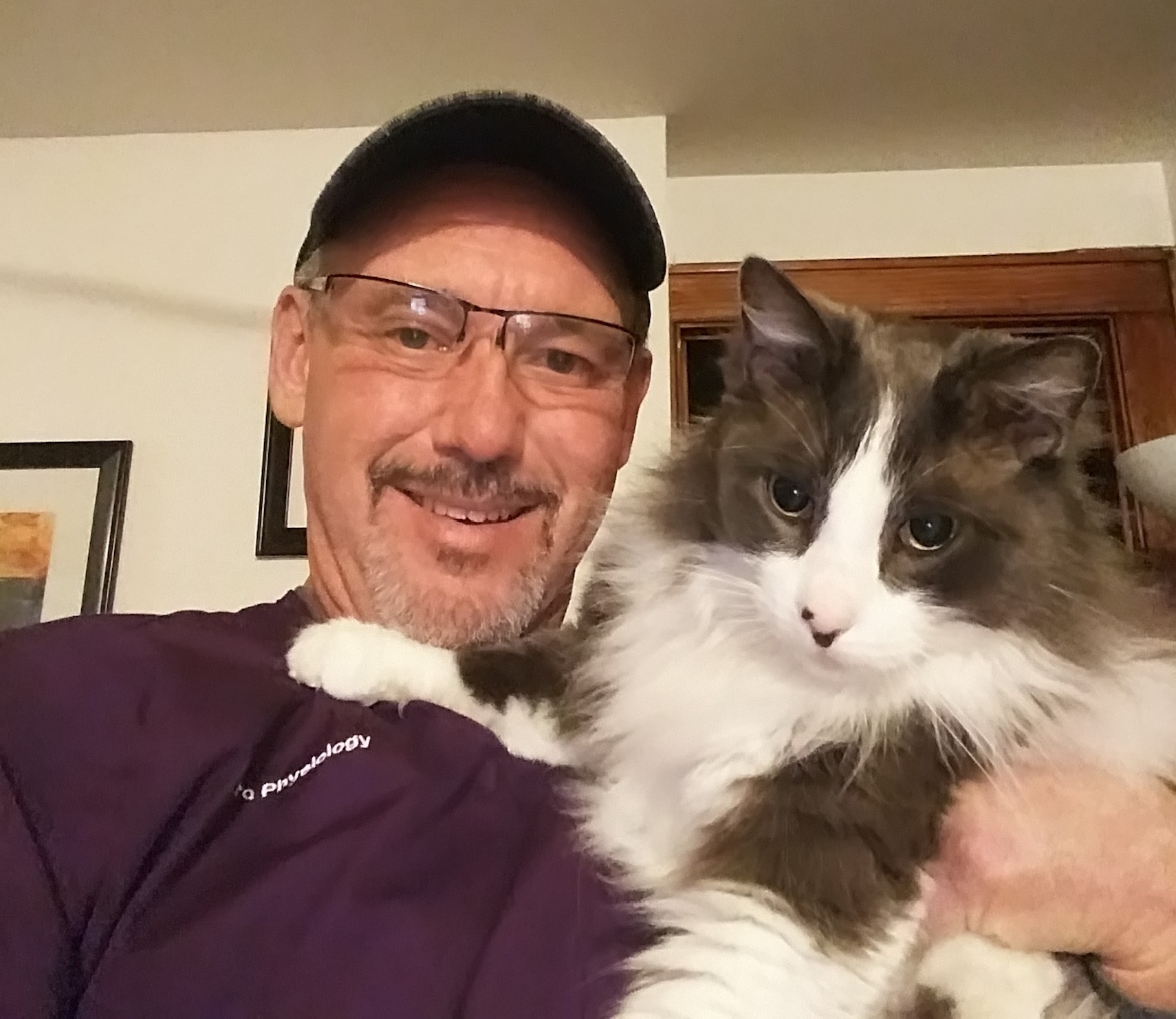 "She really got me interested in neurodiagnostics," Michael said. "So, I changed my major and graduated from the program. I did my clinical experience at WakeMed Hospital in Raleigh, North Carolina, and trained in neurodiagnostics and sleep medicine at UNC Chapel Hill."
Michael finished school in 1995 and worked in a few hospital settings for the next 10 years, but then started to feel stifled in his position. He wanted to expand his skills to keep up with the demands of his ever-evolving profession, which he defines as monitoring the physiological aspects of the brain and nervous system.
His discipline covers electroencephalograms (EEGs), critical care EEG, epilepsy monitoring, evoked potentials, sleep medicine, and more. When job hunting, the challenge was to find facilities with neurologists, neurosurgeons, and neuro programs that use professionals like him.
Fortunately, he met a Club Staffing EEG technologist traveler who spoke highly of the company. Michael gave them a call and learned that travel EEG tech jobs could give him the experience he wanted.
His first assignment was in Seattle, Washington, where he enjoyed his new work setting and the ability to go hiking in the majestic Pacific Northwest. He has since logged more than 20 allied travel assignments with Club Staffing.
"My current recruiter is Elena G., and she is amazing," he said. "She helps me find jobs and gets me anything I need. All I've got to do is call her, and she calls me back immediately. She keeps an eye on me — she's my guiding star."
Allied Traveler of the Month honors
Michael was recently named the Club Staffing Traveler of the Month, recognizing his 17 years of service, which have included all positive performance reviews throughout his tenure.
He said he was surprised and appreciative of winning the award and shared his thoughts on being a successful traveler.
"Traveling successfully is a mixture of accommodation, cooperation, and the desire to learn and experience new ways and new things," he said. "Club Staffing has always treated me well. They've always had my back, and I've always had theirs. When you're a traveler, it's a lot like being a private contractor, and we work together. The company has never done me wrong, and I've never done them wrong. It's teamwork."
Michael's traveling strategy is to alternate travel assignments between Johns Hopkins and Yale New Haven Hospital. When those assignments aren't available, he goes elsewhere. Currently, he is at Johns Hopkins and looks forward to returning to the Pacific Northwest, perhaps at a hospital in Portland, Oregon.
"I love to hike, camp, and whitewater raft," he said. "And there is also the Native American aspect of the area that I really enjoy. And the cultures. There are so many different cultures there, and it is mind-blowing." Arizona is also on his bucket list for future assignments.
Sharing the allure and lessons of allied travel
After 17 years, what keeps Michael traveling from one assignment to the next?
"I have nothing to tie me down, and I make amazing money," he said. "But perhaps the biggest reason is the constant growth. Whether at major universities or in research hospitals, you are always experiencing new things. And that's one of the biggest aspects that I love about traveling."
Michael said he encourages future travelers frequently, especially those right out of school.
"If you're right out of school, you should want to continue to grow," Michael said. "I explain to them what it's like to travel and what they can learn out there. They must know that some hospitals will have only one aspect of the neurophysiology tech, such as EEG, intraoperative monitoring, or sleep medicine. I tell them if they don't have anything tying them down, traveling can let you do what you want, learn what you want, and go where you want."
READY to start building your career skills while making lifelong memories? Just apply online, and Club Staffing's recruitment team will help get you on your way!
Learn more about BECOMING AN ALLIED TRAVELER or browse all ALLIED TRAVEL JOBS.