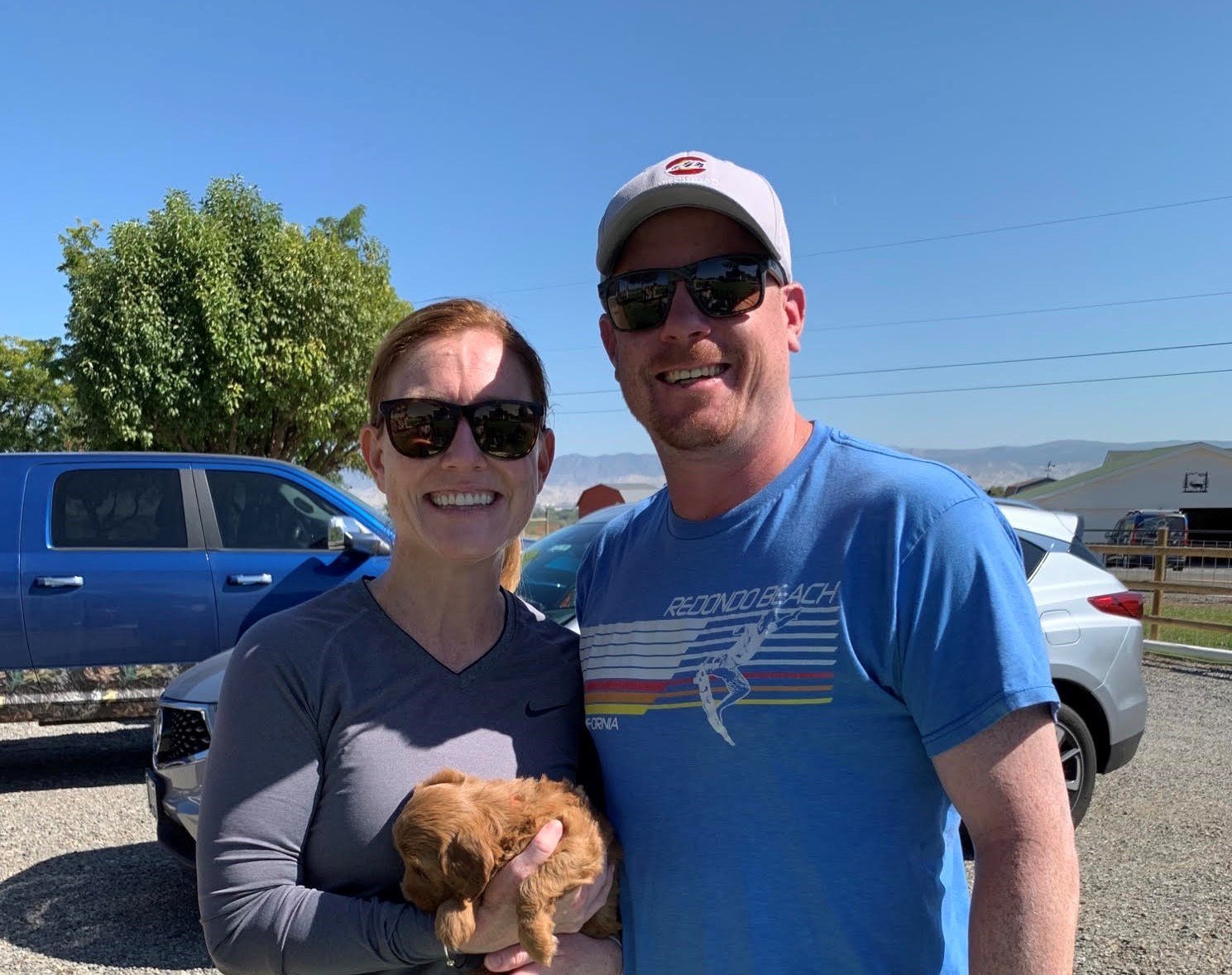 Meet Maggie K., SLP Traveler Turned Clinical Manager
Speech-Language Pathologist Now Helps Other SLPs Succeed
From training to be a speech-language pathologist (SLP), to becoming an SLP traveler, to working as a clinical manager in business operations, Maggie K. MS, CCC-SLP, has always had a passion for speech and language therapy. It continues to drive her in her current role at Club Staffing.
This New Jersey-born therapist completed her undergraduate studies at the University of New Hampshire where she earned her degree in communication sciences and disorders while also enjoying some great skiing. From there, Maggie went on to earn her master's degree from the MGH Institute of Health Professions in Boston.
"I enjoyed my time getting my master's and stayed in that area for about eight years," Maggie recalls of her first work experience. "I worked in schools and a rehab hospital doing inpatient and outpatient services for both adults and pediatrics."
On the Road With Travel SLP Jobs
After gaining some excellent experience, Maggie decided it was time to take her career on the road as a traveling speech-language pathologist. "I ended up doing travel therapy in New York City, and then I went out to San Francisco. I loved it out there."
Maggie stayed in California for several years where she worked a combination of roles, including school SLP assignments supplemented with acute care, per diem and home health positions.
"After that, I went back to Boston to be closer to my family and I ended up getting my reading specialist certification because literacy has always been my focus while working in the schools. But Boston wasn't really working for me and I ended up in Denver, Colorado."
"I've been here now for four years, I met my husband here and I get to ski a ton in the beautiful Rockies."
When Maggie first moved to Denver she took a position in home health pediatrics in order to switch things up and expand her horizons. This would segue to a whole new chapter in her career.
Supporting Other SLPs on Assignment
"I was really looking for more of a management-type position," Maggie said. She took a job with staffing company Advanced Medical in 2019, when it was in the process of being acquired by AMN Healthcare. She started in her role as a clinical manager with Club Staffing, an AMN Healthcare company, during the integration, and has been there ever since.
"I really enjoy this position a lot," she reported. "My favorite part and what really 'fills my bucket' is talking to the clinicians and supporting them while they are out on assignment. Whether it is helping them with a particular case that they are stuck on or struggling with, or giving advice on how to approach a situation, I really love helping to problem-solve different situations that they are faced with. I also really enjoy supporting and working closely with our districts on special projects that help streamline the interview and onboarding processes."
Maggie decided to become a clinical manager because of the ability to grow her career, support a variety of clinicians, work on different projects and learn more about cutting-edge things such as teletherapy.
"Now I get to support on a larger level, a nationwide level, and that really excited me."
Since Maggie works in Club Staffing's schools division, the travel SLP jobs and contracts she supports are usually the length of the school year, or about nine months.
"I love that I get to know the clinicians pretty well and that my clinicians feel comfortable coming to me," she said. "It's really wonderful that we get to establish those relationships."
As a speech-language pathologist who also has experience working SLP travel jobs, Maggie is in a unique position to provide guidance, support and advice to her clinicians.
Thinking about SLP travel assignments for yourself? She has some words of wisdom for you, too.
"Don't hesitate, just do it," she said.
"If you have flexibility, you love to travel and meet new people, being an SLP traveler is such a cool way to experience your field in different states and areas. You get to work with people from all over the country. It really expanded my horizons and was so much fun."
Club Staffing has hundreds of travel SLP jobs across the U.S., and our experienced team is ready to guide you through the job search and onboarding process, and support you while on assignment.