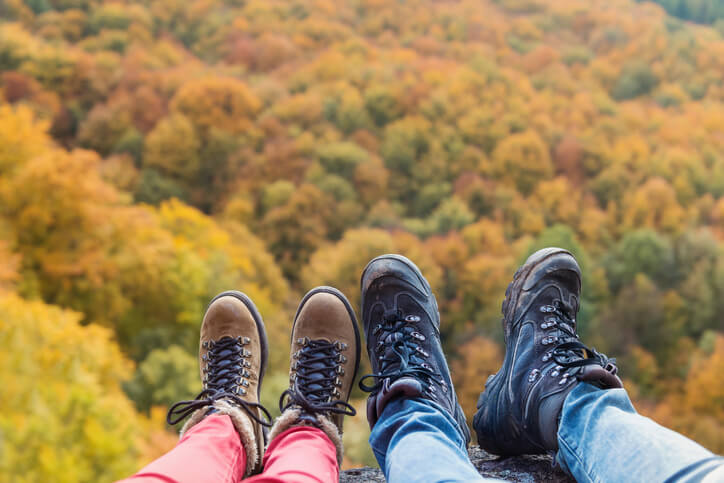 Happy Wanderers: Couple Relish Adventures on Travel Therapy Jobs
AT 27 NATIONAL PARKS AND COUNTING, THIS MARRIED DUO IS MAKING THEIR ALLIED TRAVEL DREAMS COME TRUE
Meet Melissa and Marshall Berkeley; they aren't your average married couple.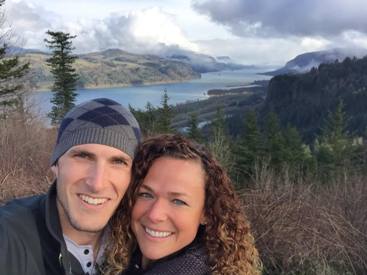 Along with being husband and wife, they are partners in outdoor exploration, co-workers and talented therapists who travel across the country helping patients on short-term assignments with Club Staffing. They were recently recognized by their allied healthcare staffing agency for the enthusiasm and professionalism they bring to their travel therapy jobs.
After working staff positions in Ohio for about three years, Melissa, an occupational therapist (OT), and her husband, Marshall, a physical therapist (PT), decided to hit the road and explore the country as allied travelers.
It's a decision they haven't regretted.
"We've been traveling for a year and a half now," Melissa said. "We wanted to start traveling while we were still young and didn't have any kids or pets," Marshall added.
[FIND allied health jobs with Club Staffing.]
Wanderlust Fulfilled
Their travels thus far have taken the couple to Houston, Texas; Yuma, Ariz.; Chico, Calif.; back home to Ohio; to Colorado Springs, Colo., and Lancaster, Calif. So, what's next? These travel therapists have their sights set on Hawaii, Alaska or the New England area for their next contracts.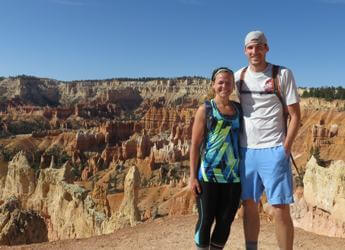 In little more than a year, their travel jobs have allowed the Berkeleys to explore 27 national parks--a remarkable feat! They love to camp and hike, and when they are not at work, you can find them tackling the nation's toughest trails.
"Pretty much every weekend we try to go to a different place and explore. We also take advantage of the two weeks off between assignments to visit new places," Melissa said.
"We really loved Colorado Springs. All of the mountain towns were amazing and we got to do cool outdoor activities," Melissa said. One of their highlights in the area was sledding down sand dunes at the Great Sand Dunes National Park, located two-and-a-half hours southwest of Colorado Springs.
"We always try to find unique things to do in each city," Marshall said. "We don't like doing the touristy stuff."
All that hiking and adventure seems to work up an appetite, and their second favorite thing to do on assignment is to try new restaurants and indulge in the local cuisine.
"Houston has the best food of anywhere we've been," Marshall commented. "They have the most unique and authentic foods from all over the world."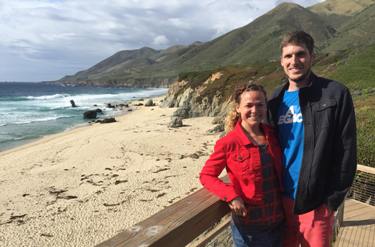 Recognized As Allied Achievers
The happy couple was recently nominated for the Allied Achievers Awards by their Club Staffing recruiter, Megan Fisher, who mentioned their enthusiasm for travel and love for the outdoors and exploration. Not surprisingly, they were chosen as winners of the Happy Wanderer Award.
"We've enjoyed working with Megan," Melissa said. "She was recommended to us by a colleague and we called her and haven't talked to anyone since."
"And we've been picky, too, so we don't make her job easy," Marshall chimed in.
The couple credit their recruiter with helping them work together at each location on their travel therapy jobs. They've been able to work at the same facility for all but two assignments, and in those two instances, they worked at neighboring skilled nursing centers.
Professional Growth From New Experiences
Although the adventure and fun drew them to a career in allied travel, the Berkeleys have also had the chance to expand their clinical skills and knowledge, and experience new things on the job.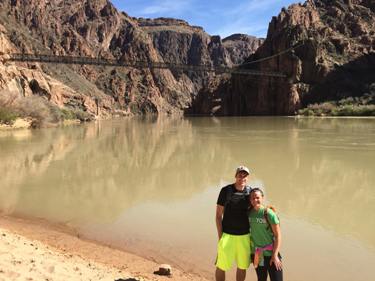 "We've primarily worked in skilled settings so we've been able to learn that and then bring new knowledge to the next facility," Melissa said. "Being a traveler, you always have to be flexible and willing to jump in right away. Traveling has helped me to be a more flexible therapist and think quickly."
They agree that leaving Ohio, traveling in the western United States and being exposed to different cultures has really allowed them to grow, both personally and professionally.
The Best Part Of Traveling
"The best part of being a traveler has been the freedom," Melissa concluded. "It's just me and Marshall, so having a 'partner in crime' all the time to travel with and do something fun every weekend has been great. We've loved getting to see parts of the country that we know we will probably never live in long-term. To be a local for three months and see how people live is really cool."
"Travel has been such a blessing," she continued, "and I'm so happy that we just dove in and decided to do it. It's been an awesome experience--no regrets! The pay is nice, too!"
Ready to start your own travel adventure? Contact a Club Staffing recruiter to learn more.