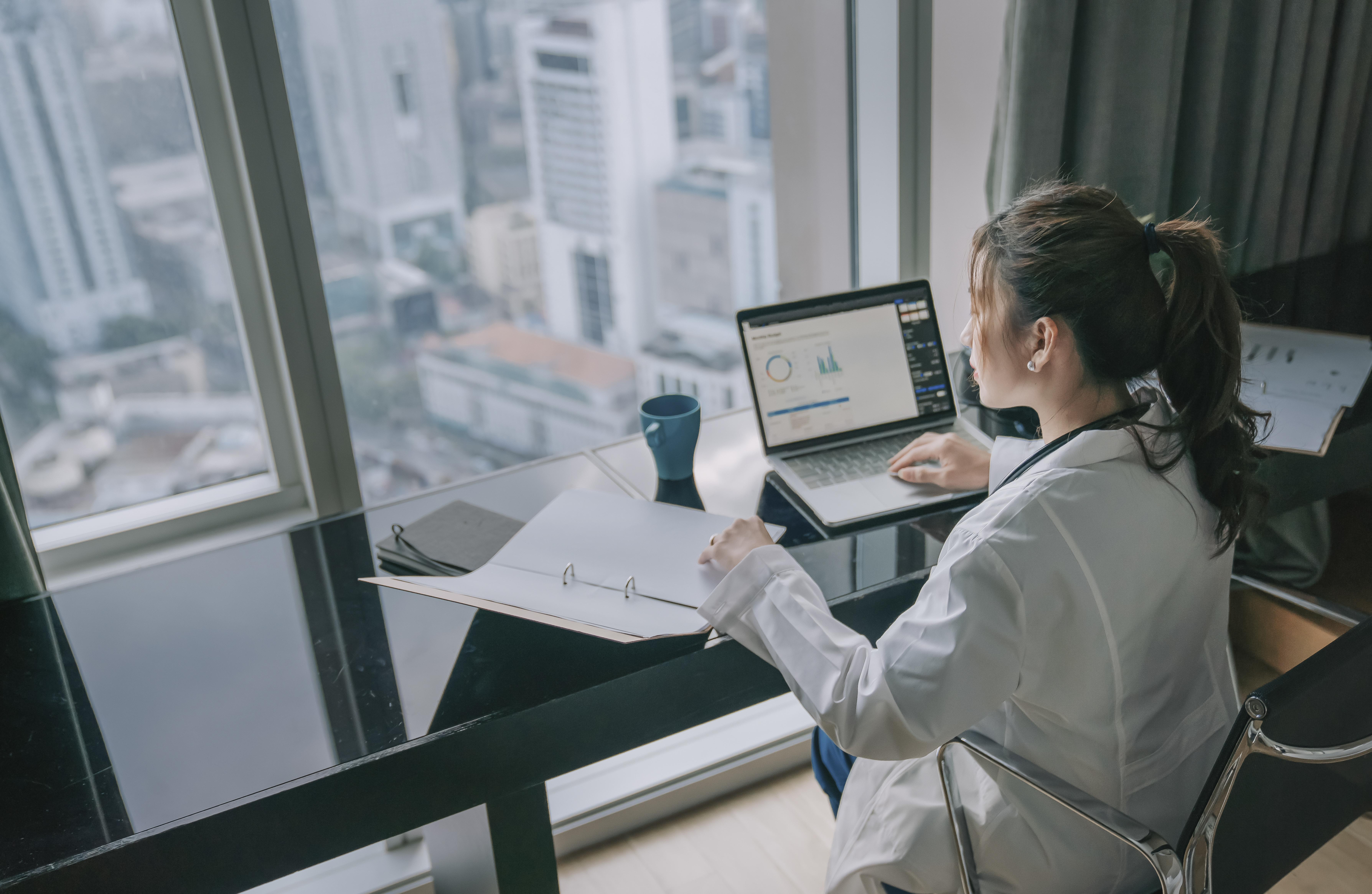 3 Resources to Advance Your Clinical Skills
The career of a clinician begins with years of rigorous education, but the learning doesn't stop with a board exam. Whether you have been in practice for 1 year or 25 years, you'll always need to learn new skills and adapt to the constant changes in healthcare. It's part of the reason why most states require clinicians to complete continuing education each year.
But along with the evolution of healthcare, technology itself has advanced, making it even easier for you to refine your skills and learn about the latest research in your field.
So, if you're looking to advance your clinical skills, these three resources will help you both challenge yourself and improve your practice.
Resource 1: Online Continuing Education
Over the past two years, there's been a sharp increase in demand for online continuing education in every field, from nursing to physical and occupational therapy and beyond. That's because travel restrictions and in-person gathering limitations have forced we clinicians to get creative as we seek to satisfy continuing education requirements.
One of the ways I've been able to keep up with my education hours is by completing physical therapy continuing education courses online through MedBridge Education. Your employer may offer access to a similar online learning platform, so be sure to inquire about this at your next review to maximize any continuing education budget they have set aside. Club Staffing even offers FREE CEU courses to travelers!
But taking a course isn't your only option. Check out your state's continuing education requirements, and you may be surprised by the number of ways you can fulfill your CEUs without stepping into a classroom.
From listening to podcasts to mentoring a student in their clinicals, there are numerous opportunities that qualify as continuing education and which, when properly reported, can count towards your license renewal.
Resource 2: Trending Articles at Your Fingertips
Keeping up with the latest research can be difficult if you manage a busy schedule at work and at home. For clinicians who want to stay current without having to cull through journal articles, the app Read by QXMD is a must.
Based on your selected industry or topic, Read curates the latest research articles and delivers them directly to your email or phone. Best of all, Read is free to use through the Medscape network, its parent platform.
Simply download the app, sign up, and set alerts for certain keywords or industry-specific topics that you want to know about as soon as new research becomes available. You can even search existing research and learn about trending topics through their useful newsfeed.
Resource 3: Advanced Training & Certification
For even more of a challenge, consider advancing your clinical skills through additional training or certification. As an allied traveler, consider completing a residency or applying for a specialty certification through examination.
What's more, completing an advanced certification may even count towards your continuing education requirements, saving you time and money when you need to renew your license.
Final Thoughts
Whatever your route for advancing your clinical skills, I think it's a worthwhile effort to find new ways to challenge oneself professionally. Not only will you grow as a clinician, but you'll also improve your practice and help others along the way.
Are you looking to take the next step in your allied travel career? LEARN MORE about partnering with Club Staffing today!
Tim Fraticelli is a Physical Therapist, Certified Financial Planner™, and founder of PTProgress.com. He loves to teach clinicians ways to save time and money in and out of the clinic, especially when it comes to therapy documentation or continuing education. Follow him on YouTube for weekly videos on ways to improve your physical and financial health.