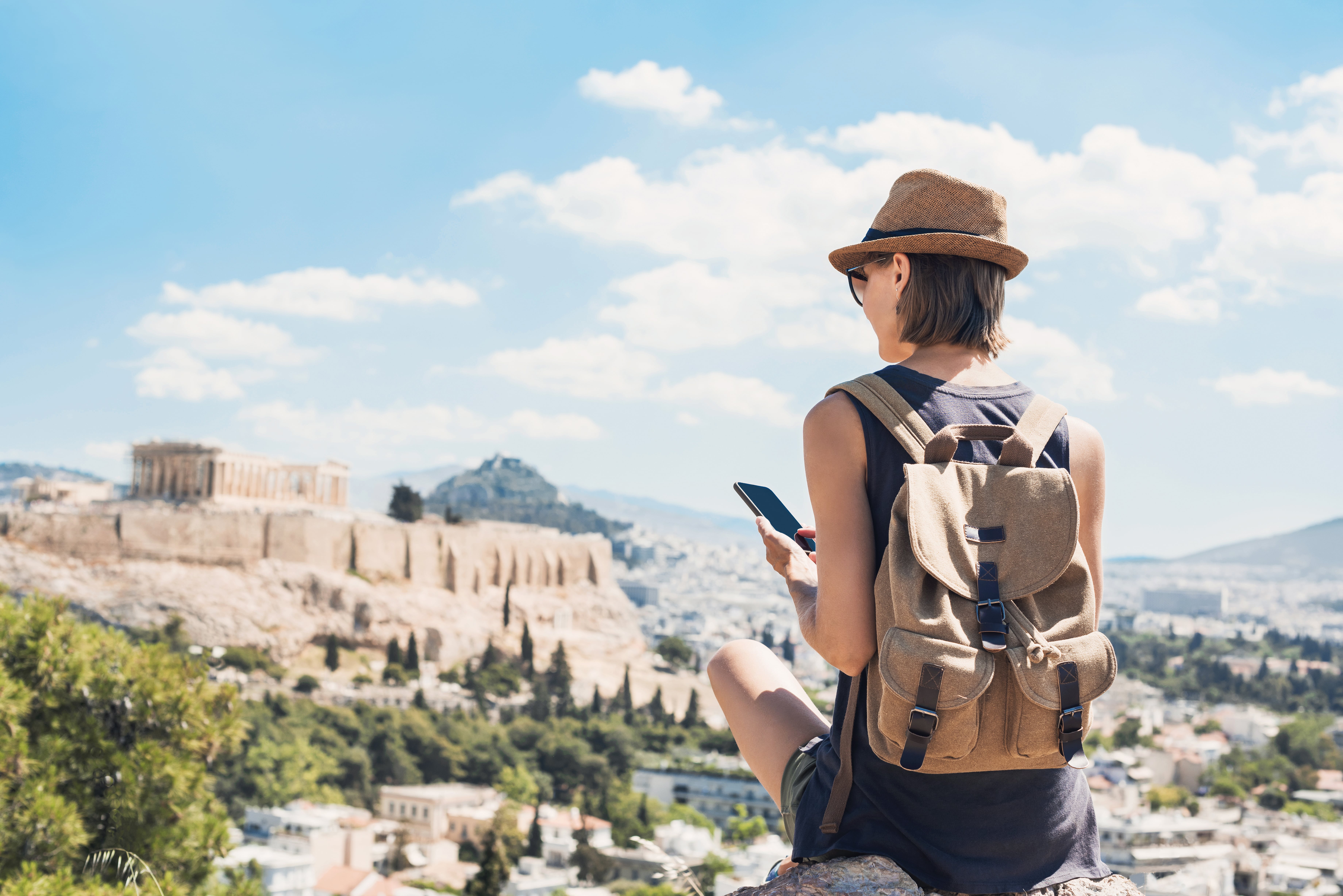 The Top 5 Apps for Allied Travelers
If you are an allied healthcare traveler, you're frequently on the go, managing a busy schedule, paperwork, and travel plans—all while balancing your personal life as well. One thing you'll always bring with you is your mobile phone, which, with the right apps, can save you time and money while traveling. Here are five of this year's best apps for allied travelers.
Waze
Built into every smartphone is a native GPS system such as Apple Maps or Google Maps. But you can travel even smarter by using a free navigation app called Waze. Using live, "community-based" traffic data, Waze notifies you of traffic jams and bottlenecks, saving you time and frustration on the road.
Unlike static navigation maps, Waze is constantly being updated by drivers ahead of you. As you drive, your route may be redirected to avoid slowdowns from accidents, traffic, construction, and poor road conditions.
Waze works so well because its data is generated by a wide user base of over 140 million drivers. A true community, Waze users can further help each other by offering rideshares, reporting speed traps, and responding to roadside help requests.
Although Waze began as a mobile app, it's recently been integrated with Apple CarPlay and Android Auto, making it even easier for you to find your way.
Gas Buddy
With gas prices creeping up over the past year, every penny counts. That's why it's worth your while to download GasBuddy, a free app for scoring cheap gas prices.
GasBuddy searches for the lowest gas prices in your area and can even notify you on any surprisingly good deals. Not only will this app save you money around town, but it can also help you plan your next road trip. Before you leave, check GasBuddy for fuel stops along the way that have the lowest prices.
Besides your location, you can also sort results by brand, helping you rack up any fuel rewards and points. Double your savings by using the free GasBuddy card, with discounts of up to 25¢ per gallon.
Like Target's Red Card, the GasBuddy card links directly to your bank and debits your personal checking account. It's not a credit card, so it doesn't require a credit check. Most importantly, the GasBuddy card works at 95% of gas stations nationwide, potentially saving you lots of money on fuel when you travel!
Genius Scan
One of the most useful apps for allied travelers is called Genius Scan. This mobile app allows you to scan documents into a PDF straight from your phone.
All you must do is snap a photo of the document, and through the app you can quickly organize, edit, and export the PDF to an email. It eliminates the need for a scanner and allows you to scan in full color or in black and white.
Scanners are clunky and expensive, but digitizing documents is an essential part of traveler life. With Genius Scan, you can bring your scanner with you everywhere you go on your phone, for free. The paid versions of the app offer unlimited storage and allow you to export your scans to a major cloud service such as Dropbox.
Whether you use Genius Scan to track receipts or to sign contracts, you'll love having a personal scanner in your back pocket. You can even send a fax through the sister app, Genius Fax.
TripIt
Do you ever feel bombarded by confirmation emails from hotels, car rentals, flights, or event tickets? Then you'll love TripIt. Like a personal assistant, this free app seamlessly integrates all your confirmation emails into your calendar, saving you time and hassle.
How it works: whenever you book a reservation, simply forward the itinerary to plans@tripit.com. From there, TripIt will add the trip to your account so you can track all your travel details in one place. If you want, you can even link TripIt to your personal calendar (Google, Apple, or Microsoft) for an interface you already use.
One thing I love about TripIt is that it automatically adjusts travel details as plans change. Just forward any updated reservations and it will take care of the rest, keeping every aspect of your trip organized. If you're someone who books a lot of flights or enjoys planning multiple trips at once, TripIt is a must!
But all that traveling can take a toll on your wallet. This final app will help you save money by tracking all those expenses.
Mint.com
As one of the most downloaded budgeting apps, Mint has become a powerhouse in mobile money management. This intuitive tool provides an overview of where you stand financially and helps you track money coming in and going out. To get the most out of Mint, you can synchronize your financial accounts so that all transactions update automatically.
If you're worried about security, Mint might be one of the safest options out there. They've been around for quite a while, and recently they've added two-factor authentication, face recognition, and other high-security features to opt into. And because their parent company is Intuit (which also owns QuickBooks and TurboTax), you can trust your information will be secure.
Besides balancing a budget, with Mint you can also monitor your credit score, track your retirement savings, and stay on target with your savings goals. Smart syncing, versatility, and user-friendliness are just some of the reasons why Mint is so popular.
Best of all, like each of the other apps in this post, the Mint app is free to use. And I don't mean the Basic plan. All features, from budgeting to credit monitoring, are available for free! The only caveat is the presence of unavoidable ads, which generate revenue for Mint so that it's free for users.
Put These Top Travel Apps in Your Corner
For all the excitement and adventure of traveling, an itinerant lifestyle can be hectic and stressful at times. These five apps will help spare you the headaches of disorganization, traffic, and a strained bank account. With nothing to lose and lots to gain, what's not to love?
Are you looking for your next allied travel adventure? Explore allied jobs at Club Staffing so you can hit the road and put these apps to use!
Tim Fraticelli is a Physical Therapist, Certified Financial Planner™, and founder of PTProgress.com. He loves to teach PTs and OTs ways to save time and money in and out of the clinic, especially when it comes to therapy documentation or continuing education. Follow him on YouTube for weekly videos on ways to improve your physical and financial he