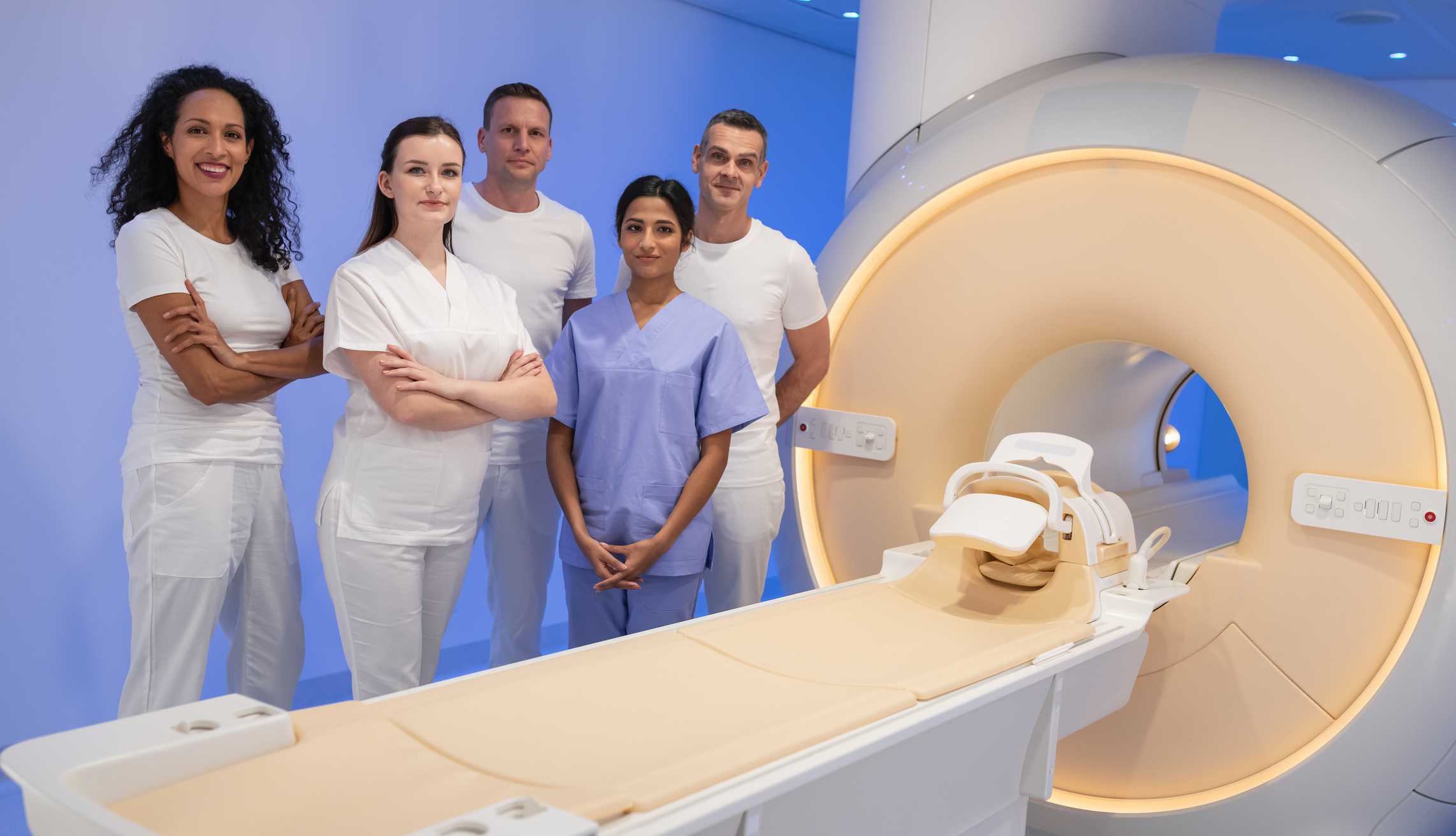 How to Become a Travel MRI Tech
What would it take for you to consider taking a job as a travel MRI technologist? How about incredible opportunities? It's an explosive job market right now.
"There's a ton of work for them," said Suzanne C., a senior recruiting consultant with Club Staffing. "The demand for travel MRI techs is really high." She added that assignments abound in many different regions of the country, including Texas, the Midwest, Washington State, Massachusetts, Maryland, New York and California.
In fact, Suzanne estimates that currently, she has triple the travel MRI tech job openings that she had prior to the COVID-19 pandemic. Remember how many procedures and surgeries were delayed, as the pandemic unfolded? The current situation is one result of the pent-up demand.
"They're really playing catch up right now," explained Club Staffing recruiter Amanda S. "That means you have so many options right now."
So, if you're ready, hospitals and healthcare systems need you–they definitely need you! Suzanne and Amanda offer these tips to get you on the road.
Steps to Becoming a Travel MRI Technologist
Seek to broaden your experience
Ideally, you should log two years of experience as an MRI technologist before taking a travel MRI tech job. And ideally, you would also want to make the most of that time, learning as much as you can.
Imagine if the tables were turned and you were talking to a prospective MRI tech about a job opening. Wouldn't you want them to be versatile—to have a lot of experience with different kinds of imaging equipment?
"The more equipment they can gain experience on, that's a plus," said Suzanne. "That experience will make you even more marketable."
Get certified
Getting certified is always a great way to boost your career and make yourself more attractive as a job candidate. It shows that you have dedicated time and energy into learning (and mastering) as much as you can about your chosen discipline.
In fact, Club Staffing requires its travel MRI technologists to be certified. "It shows that you really know what you are doing," said Amanda.
You could pursue certification through the American Registry of Radiologic Technologists (ARRT), which offers credentialing opportunities to technologists in a wide range of imaging disciplines, including MRI.
Contact a recruiter
Once you're confident in your work history and your professional skills, it's time to reach out to a recruiter. A Club Staffing recruiter can help you get the process started. He or she will ask you about your job history, talk to you about submitting all the required documentation, and connect you with the credentialing specialists to make sure your license and certifications are all in order.
A recruiter will also help you find the kind of MRI tech travel job that best suits you. They'll ask you about the type of facility you'd like to work in, specific areas of the country where you might like to work, and any other criteria that you might have.
Of course, you can always check out the MRI tech job postings on the Club Staffing website or the AMN Passport app, too. But your recruiter can keep a sharp eye out for assignments that meet your specific needs.
"When you're ready, you'll have somebody here who's ready to show you the ropes," said Amanda.
Then, get ready! It takes two to three weeks to be ready to start your new travel MRI tech job from the time you receive a job offer (though some assignments can be booked in advance). That time will fly. So in the meantime, start thinking about what all you'll need to pack to take on the road with you. You might also consider talking to other travelers if you know any to ask their advice about starting this next chapter in your professional life.
For more information:
Travel MRI Tech Jobs, Salaries & Benefits
Getting Started as an Allied Traveler
APPLY TODAY to start working with a Club Staffing recruiter.