How Much Do Clinical Laboratory Scientists Make?
The unsung critical members of the healthcare team are the clinical laboratory scientists (CLS) that physicians, surgeons, and other providers depend on to test and analyze blood, body fluids, tissues, or other substances.
Club Staffing is recruiting CLSs and other allied healthcare professionals for jobs across the U.S. CONSIDER your career options for clinical laboratory scientist with a travel position through Club Staffing. Our experienced recruiters are here to help guide you as you build your career.
Also referred to as medical laboratory scientists (MLSs) or medical laboratory technologists, clinical laboratory scientists and MLSs have a bachelor's or post-graduate degree, and are highly sought after, recognized for their knowledge and skills, and compensated well with high clinical laboratory salaries. Medical laboratory technicians, or MLTs usually have associate degrees or certifications.
WHAT DICTATES CLS SALARIES?
A clinical laboratory scientist's salary depends on education, location, and responsibilities. Glassdoor recently listed a senior clinical laboratory scientist salary at $140k in San Francisco based on an average of 96 submissions to the job site. On the other end of the scale, a clinical laboratory scientist salary in Sioux City, Iowa, ranged from $40K–$53K, depending on experience.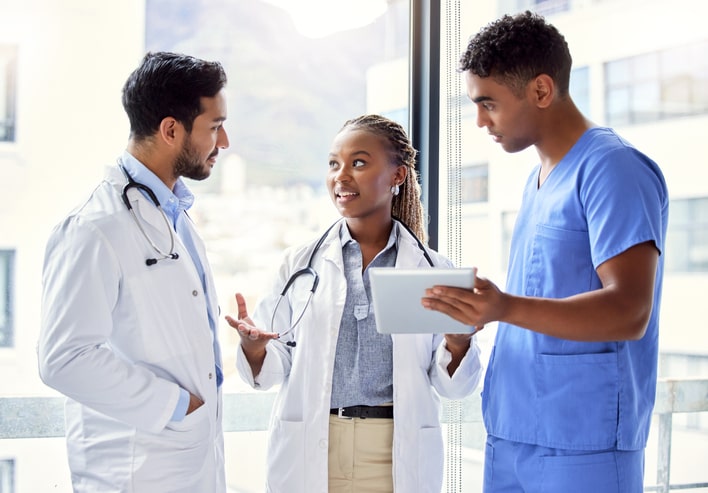 According to the Bureau of Labor Statistics, the national median for clinical laboratory scientists salary is $61,070, or $30 per hour, while the MLT median annual pay in the U.S. is $38,950 per year, or about $19 per hour. On the high end of the range, the median for clinical laboratory scientist salary in California is $80,000, while the lowest median is in Arkansas at $50,000.

Traveling CLSs can earn significantly more if they are willing to relocate to sunny beach regions or thriving metropolitan areas.
RELATED: How Labor Laws Protect Healthcare Workers
States Employing Clinical Laboratory Scientists And MLTs
The top five states for the highest number of clinical laboratory scientists and MLTs are, not surprisingly, in the most populated states:
Texas
California
New York
Florida
Pennsylvania


Signing on with Club Staffing for traveling CLS jobs is an effective way to obtain job opportunities within the high-paying, competitive regions. While higher pay regions often have a higher cost of living, traveling CLSs often receive stipends for living expenses in addition to their salaries, which can translate into significantly more spendable income.
Additional Advantages Beyond CLS Salary
Other advantages of traveling CLS positions include broadening your experience and gaining laboratory skills related to different business models and organizational cultures, all of which increase the value of your expertise and experience. This can improve your position for negotiating salary in the upper range of any job offer.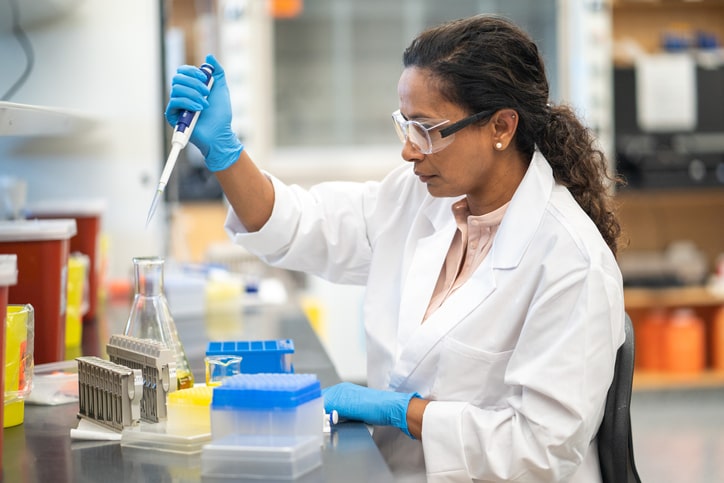 Whether you travel or not, the future appears bright for both CLSs, as well as MLTs. The Bureau of Labor Statistics projects a 14 percent increase in job growth for CLSs, and a 33 percent job growth for MLTs over the 10-year period between 2012 and 2022.
Club Staffing is recruiting CLSs and MLTs, and other allied healthcare professionals for jobs across the U.S. Start working with one of our experienced professional recruiters today!