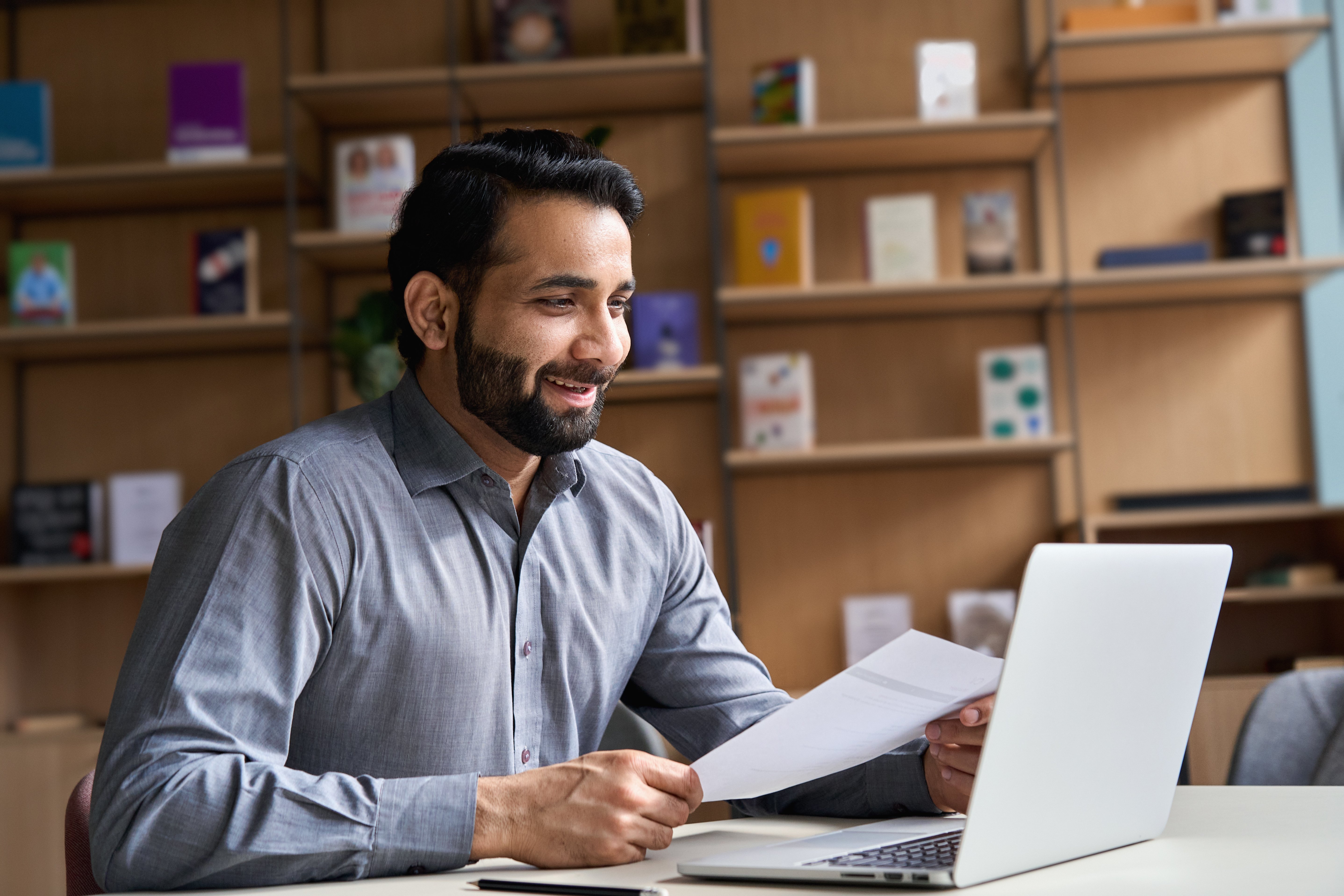 Acing Your Travel Med Tech Job Interview
Jobs for medical technologists (med techs) and medical lab technicians (MLTs) have been booming over the last 18 months.
According to AMN Healthcare data, the number of weekly med tech and MLT positions has grown over 1,500 percent from the second quarter of 2020 through the second quarter of 2021. Just since January 2021 and through the end of September 2021, the weekly requests for med techs and MLTs increased more than 500 percent.
As we start the last quarter of 2021, more than 500 med tech travel jobs are currently available across the nation through Club Staffing, an AMN Healthcare company that specializes in allied health travel assignments.
"It's the highest demand we've probably ever seen for med tech travel jobs," said Cheyenne, Pickett, Club Staffing senior principal recruiter. "It was a very strong discipline before COVID, but just with the extreme amount of testing that has gone on because of the pandemic, it's absolutely booming right now."
Having a lot of available med tech travel jobs makes it an opportune time to consider allied travel. But to get one of these sought-after positions, you're going to have to ace your medical technologist interview, said Pickett, who calls the interview process the most significant part of a travel candidate's med tech employment journey.
"It's crucial because if you get that far in the process, your interview performance either gets you the position or it doesn't," said Pickett.
Tips To Ace Your MLT or Medical Technologist Interview
Here are Pickett's top tips to help you ace your job interview.
Prep with your recruiter
Spend time with your recruiter before the interview to fully understand the position's needs. Go over keywords and concepts found in the job description to address what's significant to the organization and lab where you would be working
"If a client is looking for certain bench or analyzer experience, I want travelers to focus on that during the conversation," Pickett said. "I also want them to feel very confident communicating on the phone."
Know how much volume you can handle
Candidates are likely to be asked how much volume they can handle in a day. Have an answer ready and be able to back it up with past job experience.
Compose a list of your experiences and instrumentation
You'll likely be asked about your bench experience, equipment used, and experience with laboratory information systems.
"Don't be blindsided during the interview," said Pickett. "If you're interested in the position, make sure to show it by being prepared and being able to back up your answers with job titles and dates."
It's important to have the list of equipment you've used and your resume in front of you while on the call for quick access and as reminders to mention.
Ask the interviewer questions
If you want this med tech job, show it. One way to express your interest in the position is to ask pointed questions that help you discover more about the job, display a profound interest in the position, and show the client that you are engaged in the interview process.
"Unlike regular full-time job interviews, travelers are typically on the phone only once with the client," said Pickett. "Therefore, you must sell your experience and personality during that one phone call. Use your own questions to cover topics that weren't discussed or to bring out more about your personality, work ethic or positive attitude."
Research the company and location
The more you can relate your med tech experience with how the client operates, the better your chances to connect and demonstrate your interest in the position. Your research can also help you answer some of the most common interview questions, such as:
Why do you want to work for this company?
Why do you want this travel assignment?
What can you bring to this company?
Make sure you have synergy with your recruiter
The recruiter–med tech relationship is all about trust. A recruiter can make or break landing an interview for you, so make sure your recruiter is working hard for you and selling your experience to the client.
After the interview
At the end of each interview, Pickett recommends that her med tech travelers ask the interviewers for an email address in case the candidates think of a question at a later time. She also tells candidates to follow up right away with a thank-you email and a summary of why the candidate is suitable for the job.
"It goes a long way when they are showing appreciation of the interview," Pickett said. "Also, unlike a permanent job process, travelers can hear back as soon as the same day. So, you have to be effective during the interview, and a quick follow-up is a must."
Related:
10 Resume Tips for Traveling Medical Technologists
READY for an exciting career as a travel medical technologist or medical lab tech? Apply with Club Staffing, and our recruitment team will help get you on your way!