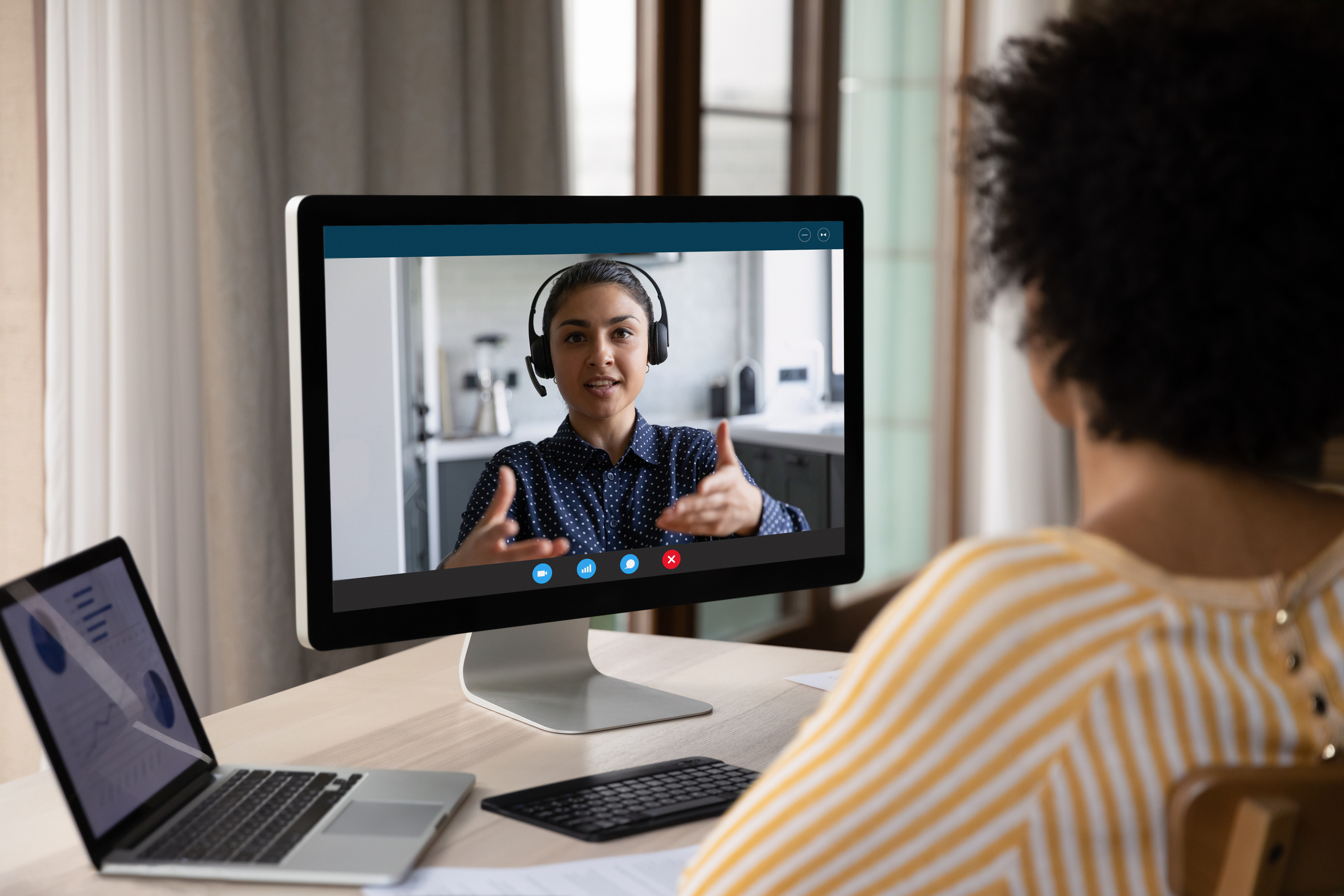 15 Signs You Have a Great Allied Travel Recruiter
A travel health career has many moving parts, but perhaps one of the most constant—and most crucial—is the relationship you have with your recruiter. As your point of contact for the staffing agency and your liaison for future employers, your recruiter is more than a headhunter, and the relationship you have with them could make or break your travel career.
The top characteristics of a successful allied travel recruiter
With a good recruiter, you'll enjoy better job opportunities, ample administrative support, and a reliable lifeline in cases of emergency. A poor recruiter, by contrast, may give you no more than a headache while costing you time, frustration, and growth. Here's how you know your recruiter is a keeper:
1. They're easy to get a hold of
First and foremost, a great recruiter is an available recruiter. You should have a direct line to your recruiter and little trouble getting a hold of them in times of crises. If you leave a message or write an email, you should feel confident in getting a timely response.
2. They check in with you regularly
Communication isn't a one-way street. Your recruiter should reach out to you regularly during your assignment to make sure you got settled okay, haven't had problems with your paycheck, and don't have further questions.
3. They welcome questions
And they aren't impatient or annoyed when you ask them. An experienced recruiter will happily find you the right answers, even if it means directing you to someone else, such as payroll or HR, without simply pushing you off to end the call.
4. They're friendly
Even if you never meet your recruiter in person, your first few calls will give you an idea of their personality. In general, listen for a tone that's personable and friendly—not sarcastic or insincere.
5. They respect your time
You want a communicative recruiter but not a badger. A good recruiter respects your time, keeps messages concise, and avoids calling you at all hours of the day without good cause.
6. They're never pushy
Trust is perhaps the most important ingredient in relationships, and pushiness has a way of eroding it. One way to distinguish a good recruiter from a pushy one is that they don't ever pressure you to take an assignment or try to sell one to you, even if they have an incentive to do so.
7. They listen well
A great recruiter will take time at the outset to get to know you and take note of your career goals, dream placements, and setting preferences. If you've had to restate your preferences several times to your recruiter, either they're not listening well or they're plain disorganized (neither's a good sign).
8. They find you great opportunities
By learning what you like and don't like, a great recruiter will use their information to actively seek assignments they know you'll want. Whether that's an opportunity to work in a prestigious hospital or stay close to home, a great recruiter will always keep your interests in mind.
9. They don't act on assumptions
Unless you've given prior permission, a good recruiter won't assume your approval for any particular assignment, and they certainly won't submit your profile to a job without asking you first. No one wants a surprise call from a facility manager looking for an interview.
10. They advocate for you at every turn
A trusted recruiter will always negotiate the best deal for you, in compensation and opportunity, without towing the line legally.
11. They walk you through confusing terms and conditions
When it comes time to finalize your contract, a good recruiter won't leave you out to dry. They'll review all clauses with you and make sure you understand the agreement in full before signing.
12. They provide comprehensive administrative support
Similarly, a good recruiter sticks around to help you organize initial paperwork, arrange licensing fees, and navigate the red tape of travel work, from start to finish.
13. They support you through the ups and downs
Travel health is a roller coaster ride, but you can count on a good recruiter to guide you in trying times, such as when your contract is canceled, or your hours are cut.
14. They help you excel
A recruiter worth keeping is one who wants to see professional growth in their clients. Whether it's a resume review, a practice interview, or help in skills assessments, a great recruiter will eagerly connect you to the resources you need to succeed.
15. They admit and address their mistakes
Every recruiter makes mistakes now and then, but a great one will recognize their goof right away, own up to it, and work to correct the mistake as soon as possible.
Is this a wish list? Certainly, it is, and your recruiter might have their own set of pie-in-the-sky qualities they desire in a client. Nobody's perfect. But the way to optimize a traveler-recruiter relationship is to hold each other to a high standard of trust, communication, and professionalism.
That way, you'll receive the offers you want, the staffing agency will fill the positions they need, and patients all over the country will receive the quality care they deserve from travelers like you. Don't wait to find your perfect recruiter match.
Tim Fraticelli is a Physical Therapist, Certified Financial Planner™, and founder of PTProgress.com. He loves to teach PTs and OTs ways to save time and money in and out of the clinic, especially when it comes to therapy documentation or continuing education for therapists. Follow him on YouTube for weekly videos on ways to improve your physical and financial health.