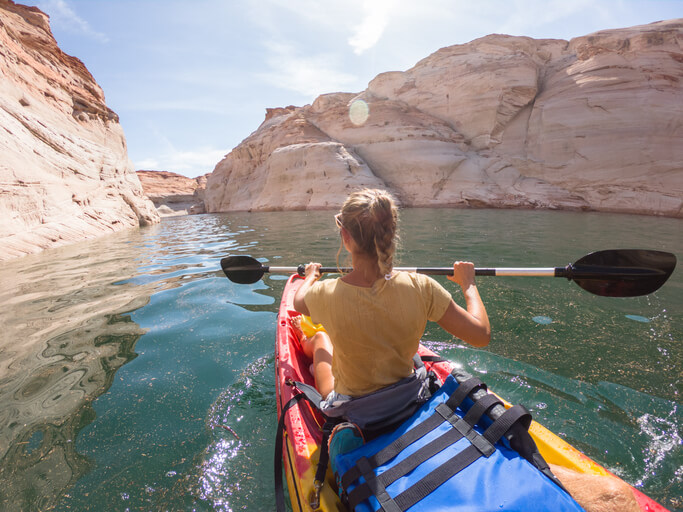 Warm Weather States Offer Great Benefits For Travel Allied Healthcare Jobs
HOT JOBS IN HOT STATES: HIGH PAY ALLIED HEALTHCARE JOBS
Whether you prefer the heat of the summer or the cold of the winter, you'll always find your utopia with Club Staffing. We have all new, hot travel allied healthcare jobs for you. Interested in travel occupational therapy jobs, traveling COTA jobs, or respiratory therapist travel jobs?; if so, it's time to escape the snow and spend your next assignment in the desert.
Travel Allied Healthcare Jobs In Arizona Has Its Benefits
You won't suffer from a vitamin D deficiency working in the Grand Canyon State. Did you know Arizona has over 300 sunny days per year? Arizona offers world-class shopping, diverse entertainment and outdoor activities, including award winning golf, hiking and rock climbing.
Arizona offers many career benefits for travel allied healthcare jobs. For starters, Arizona is a compact state making it an appealing place to begin or continue your allied career. When you work with Club Staffing, you will have the opportunity to take exclusive travel allied healthcare jobs in Arizona with a salary between $26 - $45 pay rate.
Nevada Offers Hot, High Paying Travel Allied Healthcare Jobs
While Nevada is known as Sin City, it has a lot more to offer than Las Vegas. The state offers so much fun for the outdoor enthusiast, and is so close to Hoover Dam, one of the country's most amazing engineering marvels. In addition, you can spend the day hiking through Red Rock Canyon or hop over to Joshua Tree National Park for an exciting destination with gorgeous rock formations.
Are you a home health PT looking for the next assignment? Perhaps you enjoy working with kids and would love to take an OT school assignment? Opportunities and entertainment are endless for travel allied healthcare jobs in Nevada.
Find Your Next Great Travel Allied Healthcare Job In New Mexico
You might not think New Mexico has many things to offer the allied traveler, but when you take an assignment in the state, you can enjoy the Rocky Mountains, White Sands National Monument, or even an aerial view of the state via the Sandia Peak Tramway. Did you know New Mexico is wine country, producing over a million gallons each year with nearly 50 wineries. Sounds like a great state to travel after all, doesn't it?
New Mexico has plenty of opportunities for you. We are currently offering sonography jobs, travel occupational therapy jobs, and certified respiratory therapist jobs in small rural towns or bustling, big cities. You have the flexibility of 13 or 26 week assignments, earning $31 - $45 per hour pay rates. What are you waiting for? Travel allied healthcare jobs in New Mexico are on click-away with Club Staffing.