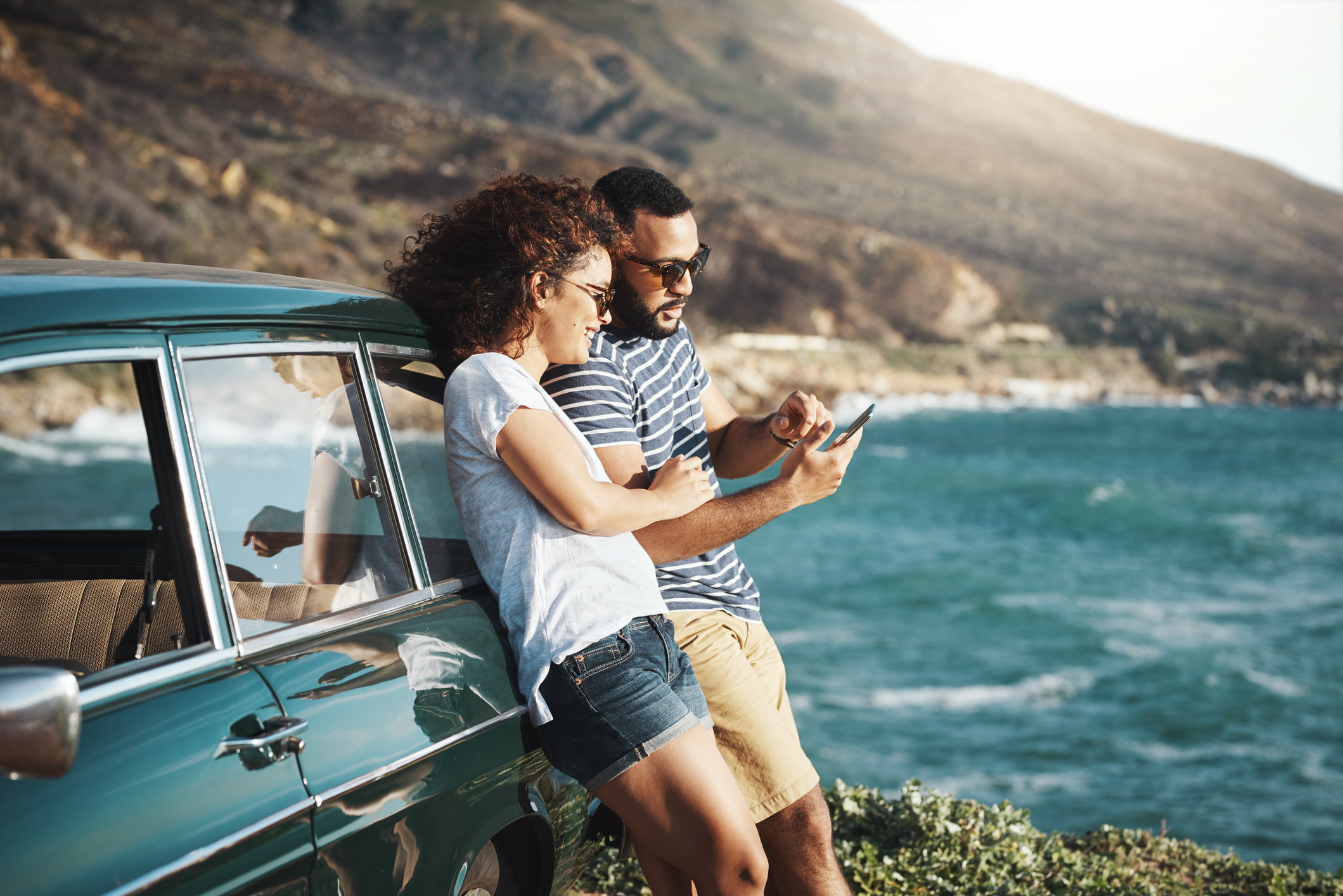 8 Top Road Trip Tips for Summer 2022
Whether you're planning for your next allied travel assignment or enjoying some well-earned time off, you might find yourself road-tripping this summer. Road trips are an incredible opportunity to experience the country and scratch the itch for adventure—but to ensure an enjoyable journey, you need to be prepared. As you gear up to hit the dusty trail, we've put together some important road trip tips to help you achieve travel bliss along the way.
Road Trip Tips to Remember
Create an Itinerary
You know what they say—it's about the journey, not the destination. A huge component of road trip success is pre-planning your route, incorporating stops, travel time, gas, and (of course) attractions along the way. Knowing exactly where you're going will not only keep you on track for time, but also allow you to get the most out of every stop with the security of knowing where you're going to stay.
Get Your Car Checked Before You Leave
You might be itching to embark on your next road trip, but is your vehicle on the same page? Once you've set your course and packed your bags, you should make sure that your ride is in tip-top shape for a long journey. This doesn't have to be a wallet-busting trip to the auto shop—checking your tires, brakes, oil, and other basics will give you peace of mind when hitting the road and minimize headaches along your route.
Bring a Buddy
No matter the distance, a road trip is always better with good company. Your family and friends might not be available for the full trip but if you can bring someone along to share driving responsibilities, experience the country, talk, and sing with can make your next drive a truly memorable time. As you will be driving for long stretches, you should also make sure that your buddy is someone who won't drive you crazy!
Take Inventory of Your Travel Apps
We live in a technological age, where our smartphones pack the power of a computer into the palms of our hands. On your phone, there are a variety of useful (and free!) apps that can support you on the way to road trip success. Some of the apps you should consider for your arsenal include:
MORE APPS FOR ALLIED TRAVELERS
Pack a Satellite GPS
No matter how many apps you have on your phone, you have to account for those situations where you find yourself experiencing technical difficulties or without a signal. Printing a paper copy of your route is certainly an effective fallback but if you are able to purchase (or borrow) a satellite GPS system, you'll keep yourself immune from any dead zones along your route. There are a variety of GPS options at different price points—here are some of the top portable GPS navigation systems for 2022.
Stockpile Entertainment Options
While on your trip, you'll have some serious time to kill—and while you might be taking in the unique sights and experiences around the country, you'll want to have ample entertainment for the rest of the way. Apps like Spotify will allow you to enjoy your favorite tunes and podcasts all in one place, while Audible offers infinite options for audiobooks to keep you entertained from start to finish.
Eat Local
Along your route, exits and checkpoints will surely be rife with reliable chain restaurants to keep you fed and watered in a pinch. However, to truly experience the unique locations you pass through on your journey, you should pick some local cuisine to taste! Some local eats are diamonds in the rough, so try researching the different areas in your itinerary to put some hidden gems on your list.
Don't Be Afraid to Stop
This tip is two-fold. First, don't hesitate to explore along your route—you might encounter an exciting landmark or vista that you might never have the opportunity to experience again! Second, don't push yourself beyond your means. Even with built-in stops along your route, you are only human—if you find yourself experiencing highway hypnosis or simply hitting a wall, give yourself some grace by stopping for a quick coffee break or even an impromptu overnight stay (see: Hotel Tonight). Your destination isn't going anywhere!
Are you currently searching for your next allied travel destination?
Visit us to GET STARTED or SEARCH ALLIED JOBS today!